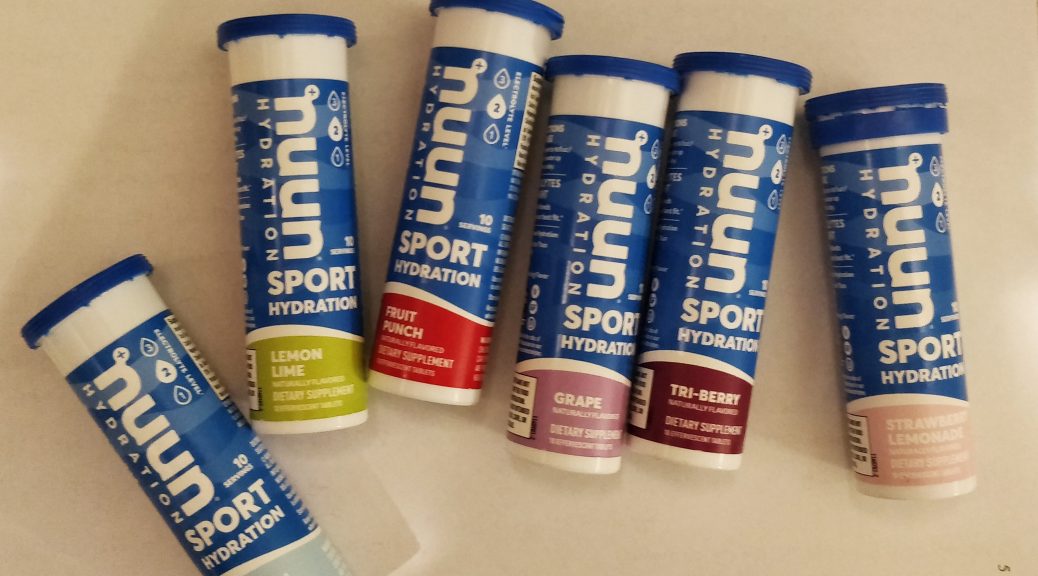 Nuun Sport Hydration Tablet Flavor Reviews
Running in the summer is tough.
Running in Florida is tough.
Running in the summer in Florida is nearly impossible.
But I'm determined to gain some running ground, so I decided to get serious about hydration and electrolytes post-runs. After trying out samples of a few different products on the market, I decided to take the leap and ordered a variety pack of Nuun Sport from Amazon featuring six flavors: Tri-Berry, Grape, Tropical, Fruit Punch, Strawberry Lemonade, and Lemon Lime.
While I find all to be drinkable, I wanted to share my rankings of the flavors (with hopes of trying out more in the future).