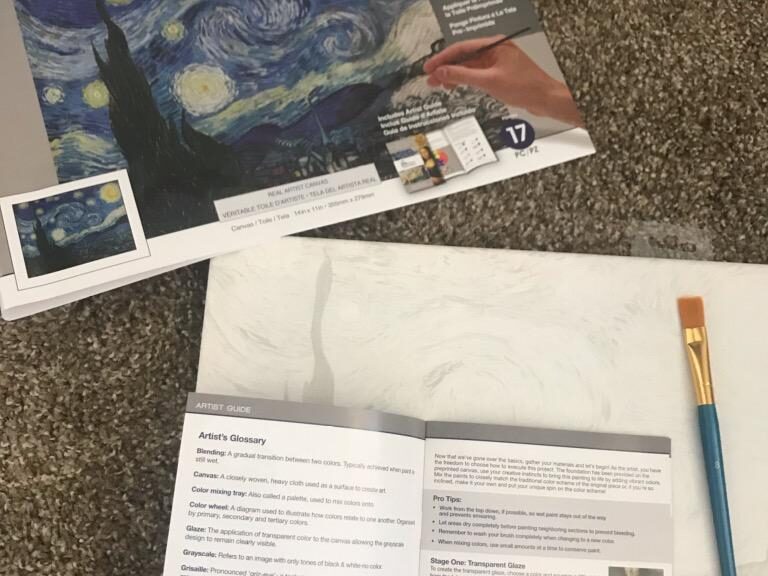 GUEST POST: Discovering paint by numbers
GUEST POST: Discovering paint by numbers
Have you picked up any new hobbies in 2020? In my first ever guest post on the blog, my sister (Thanks, Ali!) shares her story of how she discovered paint by number art sets and some of her favorite projects so far. Without further ado, let's dive in!
—————————————————————
Discovering Paint by Numbers
In the deep, dark depths of June 2020, a new COVID hobby emerged. When it comes to selecting how to spend my time, I calculate the ROI on each new potential project. After all, besides being grossly underpaid, I am a business major. What would provide me with hours of entertainment for the least amount of money? The answer came to me at Ross after waiting masked in a socially distant line that wrapped around the building.
Once it was finally my turn to enter the first retail establishment in months, in what was reminiscent of trying to get into a popular big city nightclub on a Friday night, I walked through the arrowed aisles and that is when I saw the answer to my hobby dilemma: wrapped in cellophane was a $5 acrylic art set complete with 10 tubes of paint, 3 brushes, an instruction booklet, and a canvas with the outline of Van Gough's Starry Night. Score!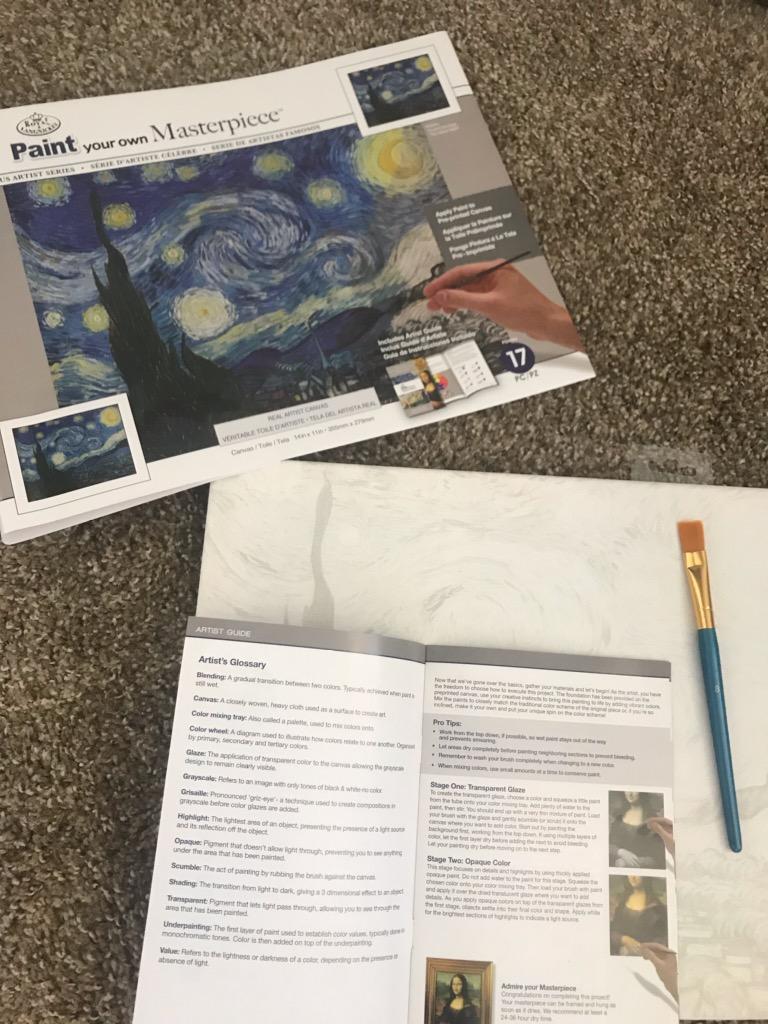 So, my first "happy accident" (Editors note: This is a Bob Ross reference for those of you that didn't grow up exclusively watching PBS) occurred after trying to follow step #1 in the instruction booklet. Yes, I took this seriously and read the instructions. After all, this was my future, not something mundane like IKEA furniture. Evidently, I didn't add enough water to the glaze I was supposed to coat the canvas in and ended up painting the entire canvas a deep, opaque blue that irrevocably covered the outline I needed. Rookie mistake.
How to pivot? YouTube.
There's a wealth of knowledge and resources on there. Just a simple search of wine and paint night, beginning acrylics, or in my case, beginning acrylic 'Starry Night', and I had a private tutor for the evening. While this is an excellent option and I created multiple paintings after this, my next game plan was to seek something with a bit more structure. This is when I discovered what I like to call high stakes coloring books: the paint by number.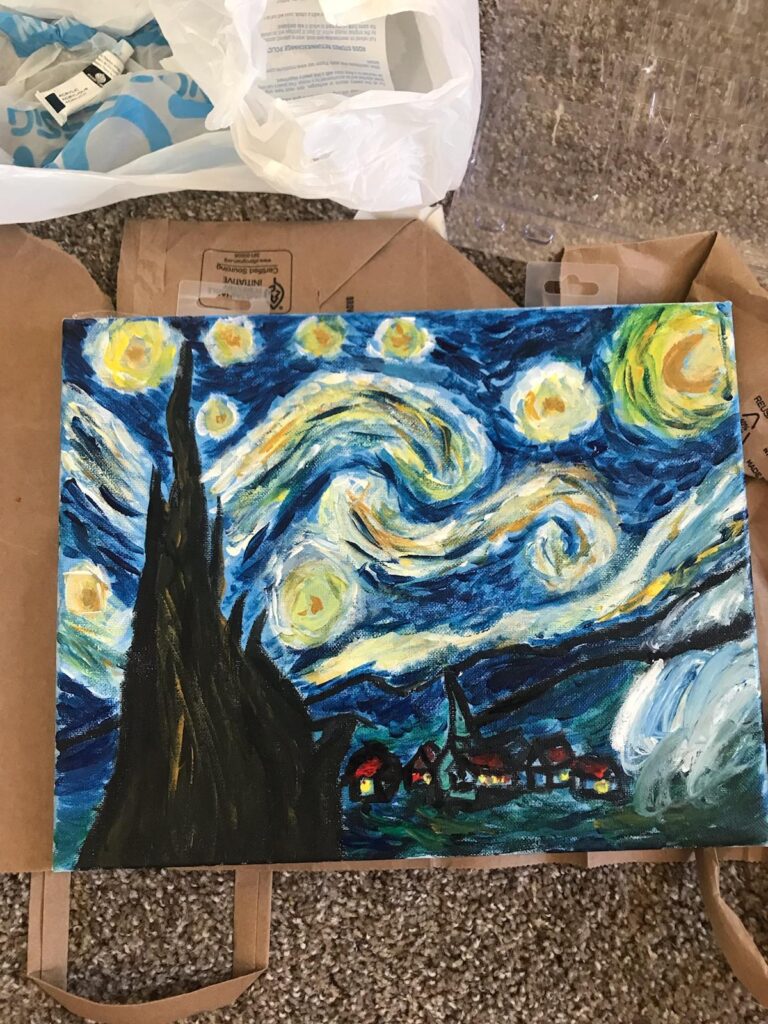 I Amazon Primed (we can all agree this is a verb now, right?) a 16×20 paint by number canvas with over 20 paints, and 3 different sized brushes of a snowy mountain lake scene that reminded me of my canceled trip to Banff. This paint by number set entertained me for hours, and the time spent painting while listening to audiobooks and Taylor Swift's 'Folklore' album was therapeutic. I was amazed at how well the final product turned out. I highly recommend OyeArts paint by numbers, they were clear and included extra paints. (This is the one that I ordered)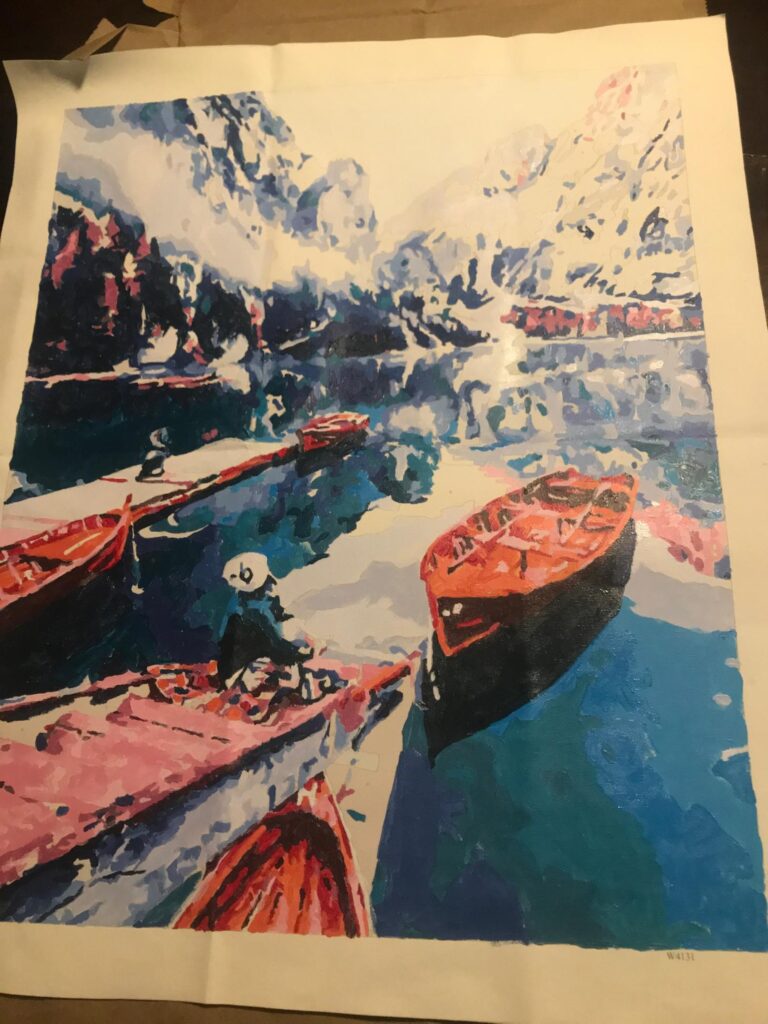 Currently I'm working on Lin-A-Lex's Rainy Night Cityscape paint by number (linked here). The numbers are smaller and more intricate on this set and definitely blurry and less clear, due to what looks like a printer error. It isn't unworkable. They do have a paper version to reference the numbers if it's hard to read on the canvas. But, honestly, it can be frustrating at times. I can't wait to see the final product though!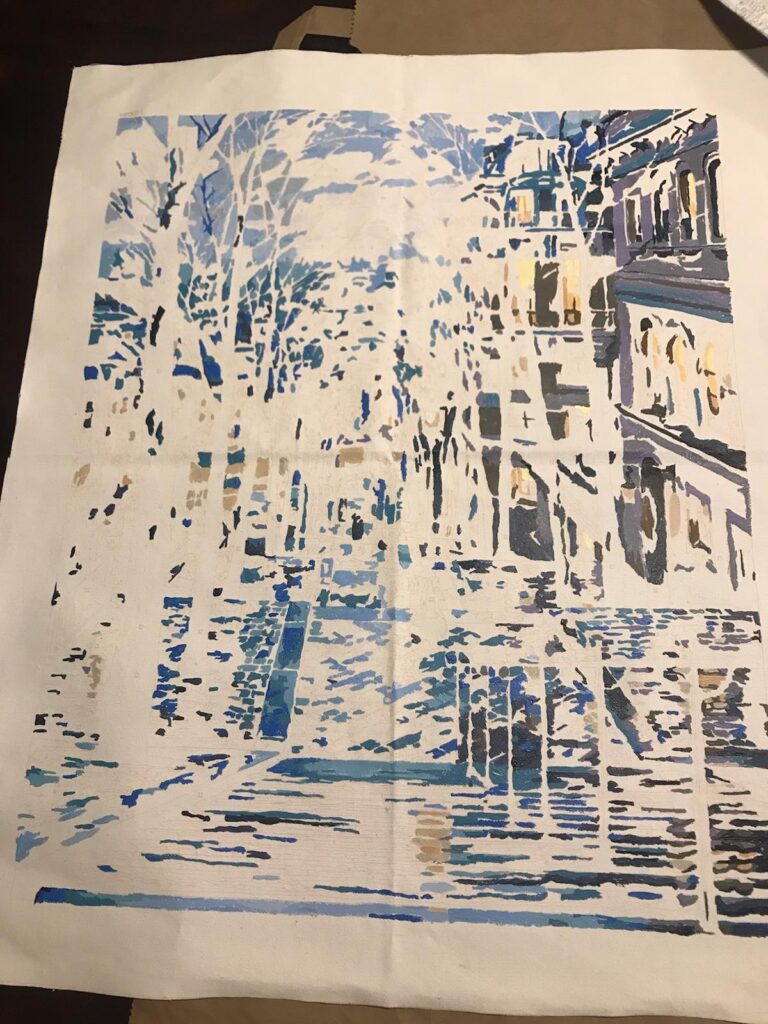 Have any of you tried paint by numbers? Which ones do you recommend?
(Looking for other fun activities in between your paint by numbers? Check out the What I'm Into: October 2020 Edition)