What's On Your Fun List?
What's On Your Fun List?
I'm currently listening to the audio version of The Fun Habit: How the Pursuit of Joy and Wonder Can Change Your Life by Mike Rucker, PhD, and am shocked by some of the research he shares.
He says we are supposed to be having AT LEAST two hours of fun each day. And to be clear, passively scrolling through Instagram does not count as 'fun'.
I don't know about you, but I don't think I'm hitting this benchmark most days. If you aren't either and maybe don't even know where to start, Mike Rucker recommends creating a fun list that you can go to when you need inspiration. He says you should have between 8 to 15 items- too few is a problem, as is too many. (In a way, this reminds me of the happiness boosters from Happier: Learn the Secrets to Daily Joy and Lasting Fulfillment by Tal Ben-Shahar, Ph.D.)
I assumed that this fun list would include more simple things like taking or walk or painting my nails, but that wasn't the case when I viewed Mike Rucker's list: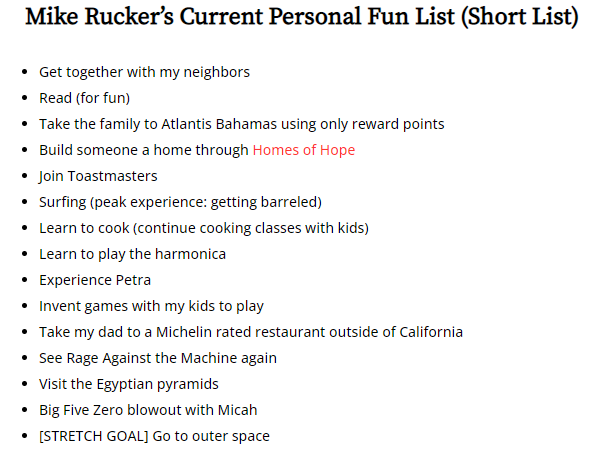 As you can see, many of these are much bigger experiences. I also love that he includes a stretch goal! There is something inherently fun about dreaming big.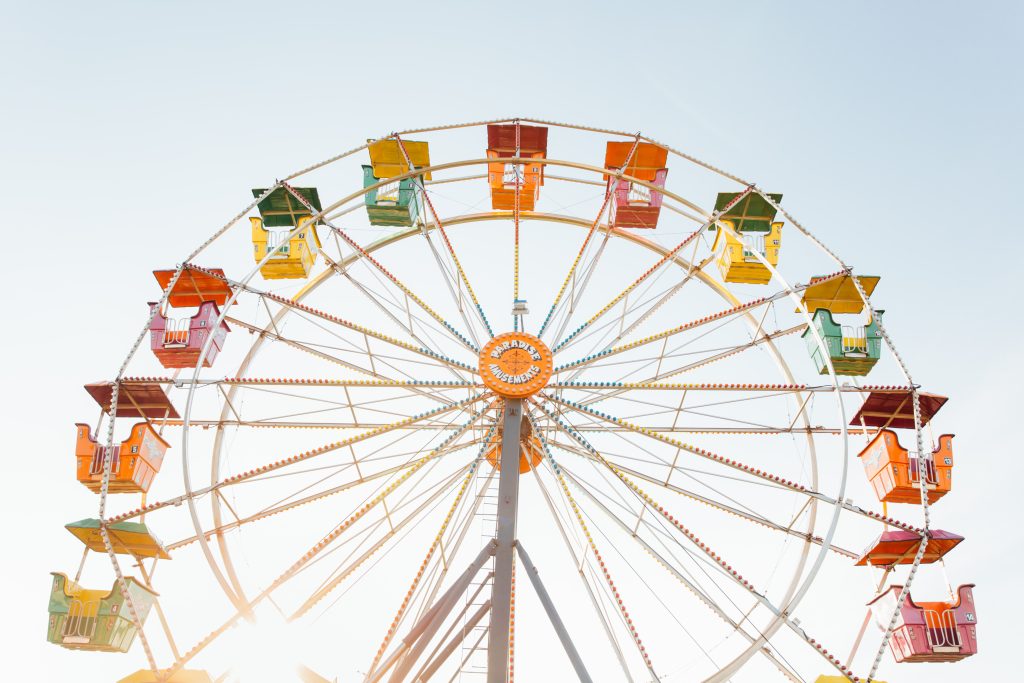 I've started to draft my own fun list, but it's still very much a work in progress:
Learn how to play pickleball
Sign up for an adult beginner ballet class
Take a stand-up paddle boarding lesson
Join (or start?) a book club
Register for an art class (watercolor?)
Attend a writing conference
Visit more state parks
Make a collage
Try out a game I've never played before (Mahjong? Backgammon?)
Visit a Gordon Ramsey restaurant
While I haven't taken action on any of these ideas yet, it was exciting to put together! It definitely gets you thinking about the possibilities. I can't wait to see how this evolves over time.
Have you created a fun list? Leave a comment below with some of your ideas!