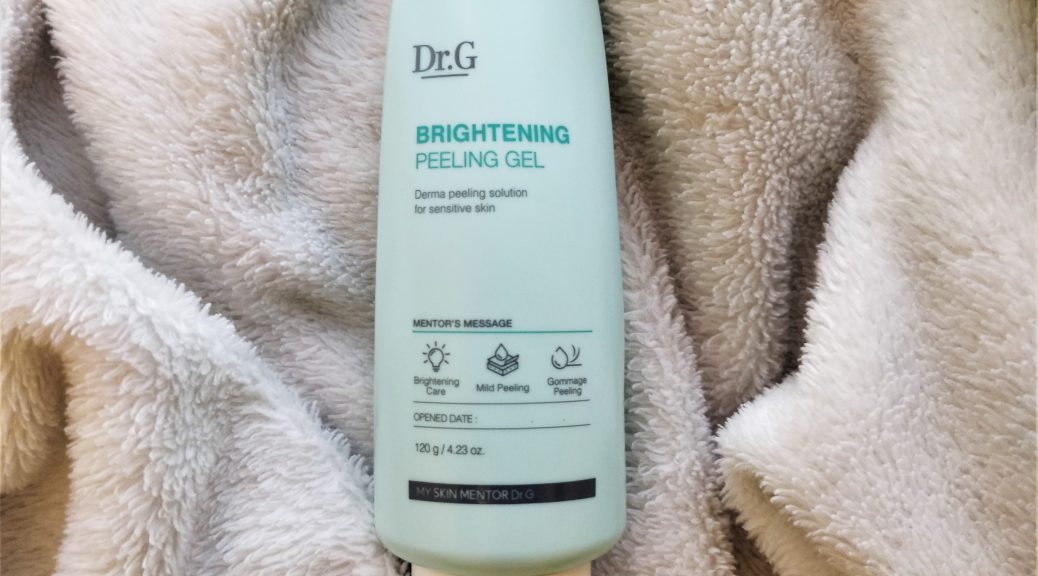 BEAUTY REVIEW: Dr.G Brightening Peeling Gel
BEAUTY REVIEW: Dr.G Brightening Peeling Gel
I've been meaning to get around to this post for so long, so I'm excited to finally talk about Dr.G Brightening Peeling Gel!
I received the peeling gel as a birthday gift from my mom over a year ago and while I was initially disturbed by what felt like my skin falling off, I'm now obsessed and love how it leaves my skin feeling so clean and refreshed.
Let's dive in!
(Please note: I'm not a dermatologist, doctor, or any other healthcare or skincare professional. These are just my experiences trying out different skincare products!)
About the Dr.G Brightening Peeling Gel
What is the Dr.G Brightening Peeling Gel Used For?
The Dr.G Brightening Peeling Gel is a beauty product from South Korea that is described on the tube as being a "derma peeling solution for sensitive skin." It's also described as "mild peeling," "brightening care", and "gommage peeling."
I honestly didn't know what gommage meant, so I Googled it. Apparently, it's a French word (Sorry! I studied Spanish and German, not French) that means "to erase" and it's a certain type of gentle exfoliation. This article on Healthline is worth a read if you're curious to learn more.
How Do You Use the Dr.G Brightening Peeling Gel?
According to the tube, after washing your face, you should apply an "appropriate" amount of the gel to your wet skin, massage gently (obviously avoiding your eyes and mouth), and then wash it off.
I know an appropriate amount is a very vague term, but I will say a little goes a long way with the gel, so I would definitely err on the more moderate side when using the squeeze bottle. Plus, you can always add more if needed.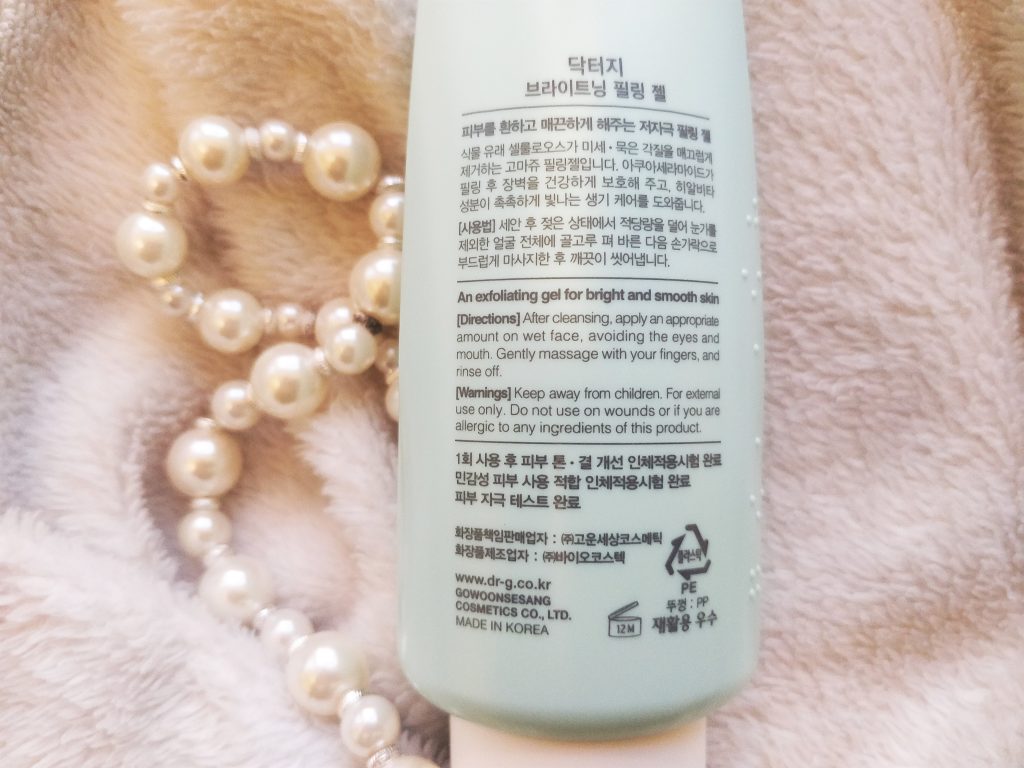 The massaging is the best, and most satisfying, part! (More on that below.)
I personally always make sure to rinse my face afterwards using cool/cold water rather than hot water or even lukewarm water. For some reason, using warm water creates a burning sensation on my skin. I'm not sure if that's a just me kind of problem or not, but figured I'd pass along!
My Experience Using the Dr.G Brightening Peeling Gel
As I said earlier, I've been using this as part of my regular skincare routine for about a year or so now. I don't use it everyday even though it is labeled for sensitive skin types, but rather every other day or a few times a week depending on the time of year.
I find I use it more in the warm, summer months and less in the winter. I usually deal with dry skin in the winter despite my best attempts to moisturize, so I usually back off the gel as a precaution to avoid any irritation. That said, I haven't personally experienced any issues with irritated skin while using the gel.
I love the sensation of this product! It's a gel, but once it's applied to your face and you start massaging it in, it kind of crumbles into little pieces. I like to imagine it's all of my dead skin cells falling off. (Sorry for the gross image…) It's honestly a very satisfying way to clean your face.
Afterwards, I always feel like my face is so clean. Is it actually 'brighter'? I like to think so, but it's hard to know for sure. That's always such a subjective thing. But, I do notice an actual difference in how smooth my face feels. I definitely feel it leaves me with soft skin, which is always surprising as I'm not somebody that thinks I have a rough skin texture to start with.
I usually like to follow up the exfoliation with moisturizer or some kind of oil, like the Trader Joe's Marula Oil. With the smoother skin texture, it always seems to just glide on.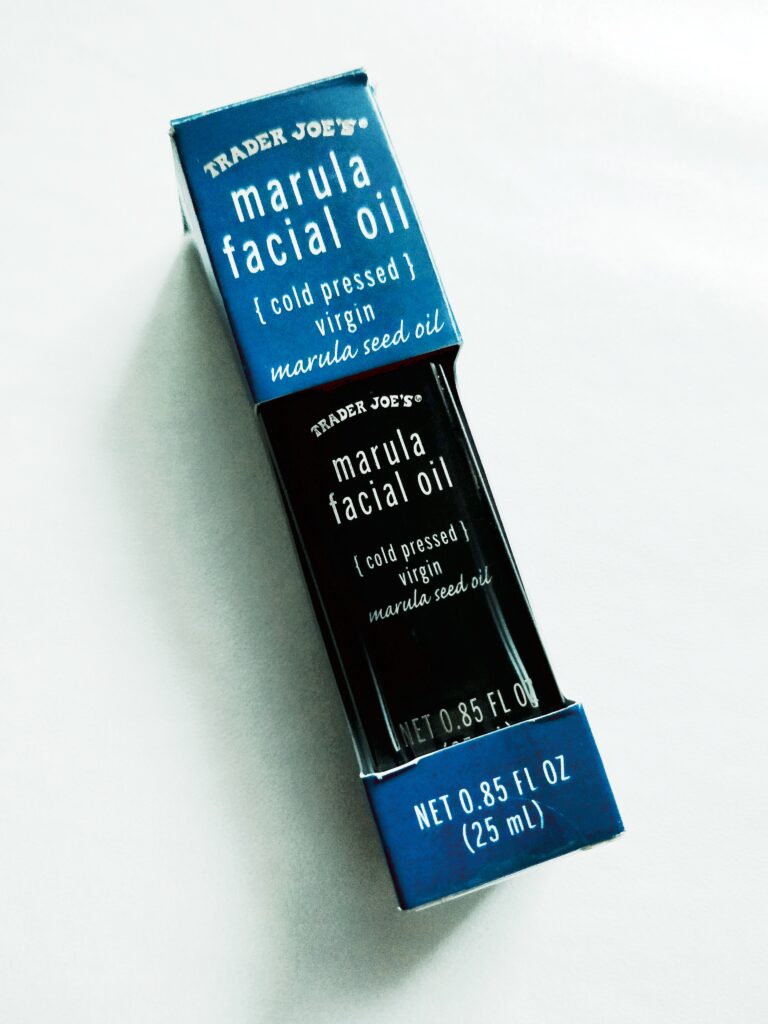 One thing I would like to clarify about the gel, is it doesn't leave your skin (or at least it doesn't leave mine) with any visible peeling. This is more of a subtle process to help remove dead skin. But, of course, everyone's skin is different, so proceed slowly!
Final Thoughts on the Dr.G Brightening Peeling Gel
Would I buy it again? Yes! I love the way this gel makes my skin feel. Whenever I feel like my face is still dirty or I'm dealing with oily skin despite washing it thoroughly- maybe from sunscreen or an extra hot and sweaty run- this is a gamechanger. Even other exfoliating products in my skincare routine don't have the same results.
I will say it can be a bit pricey depending on where you buy. From the Dr.G website, it's currently listed at $25 for the 4.23 ounce tube. It's more reasonably priced on Amazon at $13.73 (as of writing) for the tube.
Have you tried the Dr.G Brightening Peeling Gel? Leave a comment below with your experience!
Curious about other Dr.G products? Check my review of the Dr.G Green Mild Up Sun sunscreen.