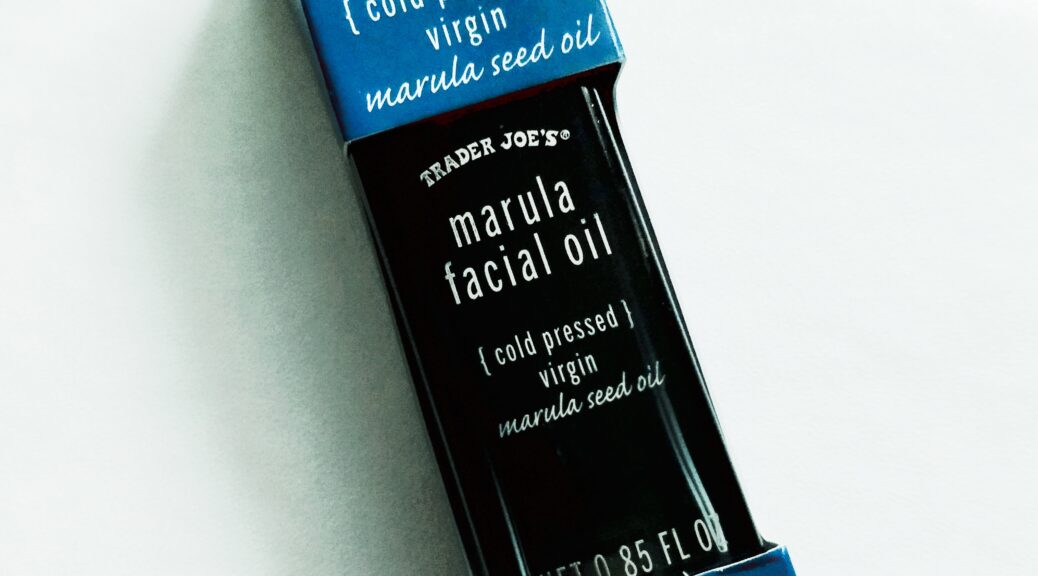 BEAUTY REVIEW: Trader Joe's Marula Facial Oil
BEAUTY REVIEW: Trader Joe's Marula Facial Oil
It's been a while since I've done a beauty review but after stumbling across Trader Joe's Marula Facial Oil, I knew I needed to share my thoughts!
At $6.99 for 25 ml, Trader Joe's cold pressed virgin marula seed facial oil is definitely a bargain. (A similar comparison would be the 30 ml marula oil sold by Drunk Elephant for $72.00, if that gives you an idea of the savings)
What's Marula Oil?
Marula oil comes from the seeds of the marula tree in Africa. It's kind of an all-encompassing oil that's supposed to help boost skin hydration while also having anti-aging properties, according to Cosmo.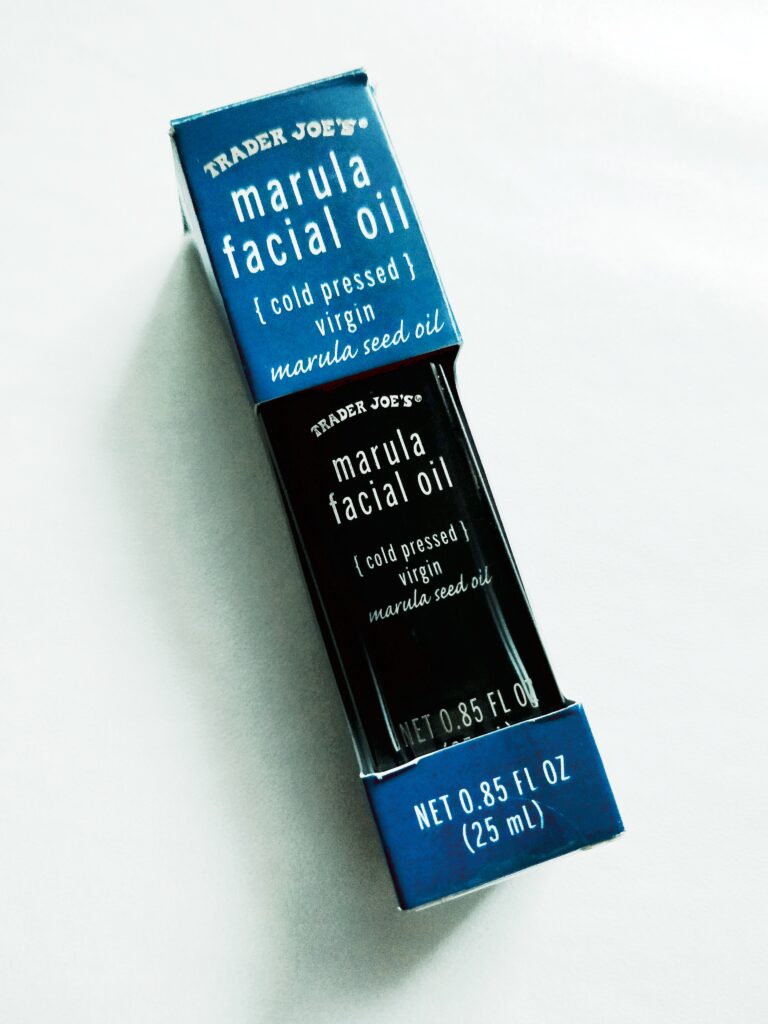 Trader Joe's shares this description of marula oil on its packaging:
"The Marula Tree grows under the bright sunshine of Southern Africa and bears fruit annually. Harvested only once the fruit has fallen, the seeds of the Marula fruit are cold pressed to produce this light-textured oil. Excellent for daily use, it offers antioxidants and hydration to help promote soft, radiant skin."
Some people say the oil has a nutty scent, but to me it's almost odorless. So, if you're sensitive to smells like I am, I imagine you would be fine.
How to use Trader Joe's Marula Facial Oil
On the packaging, Trader Joe's recommends using the marula facial oil daily by applying a few drops to your hands and then patting the oil onto to your face.
I, personally, apply 4 or 5 drops directly after my morning shower each day in hopes of better absorption. I then let that soak in a few minutes before applying my make-up. I find that my make-up just sits better with the oil layer underneath. (For a real luxurious moment, sometimes I'll use my ice roller to really massage the oil in. More about my ice roller HERE.)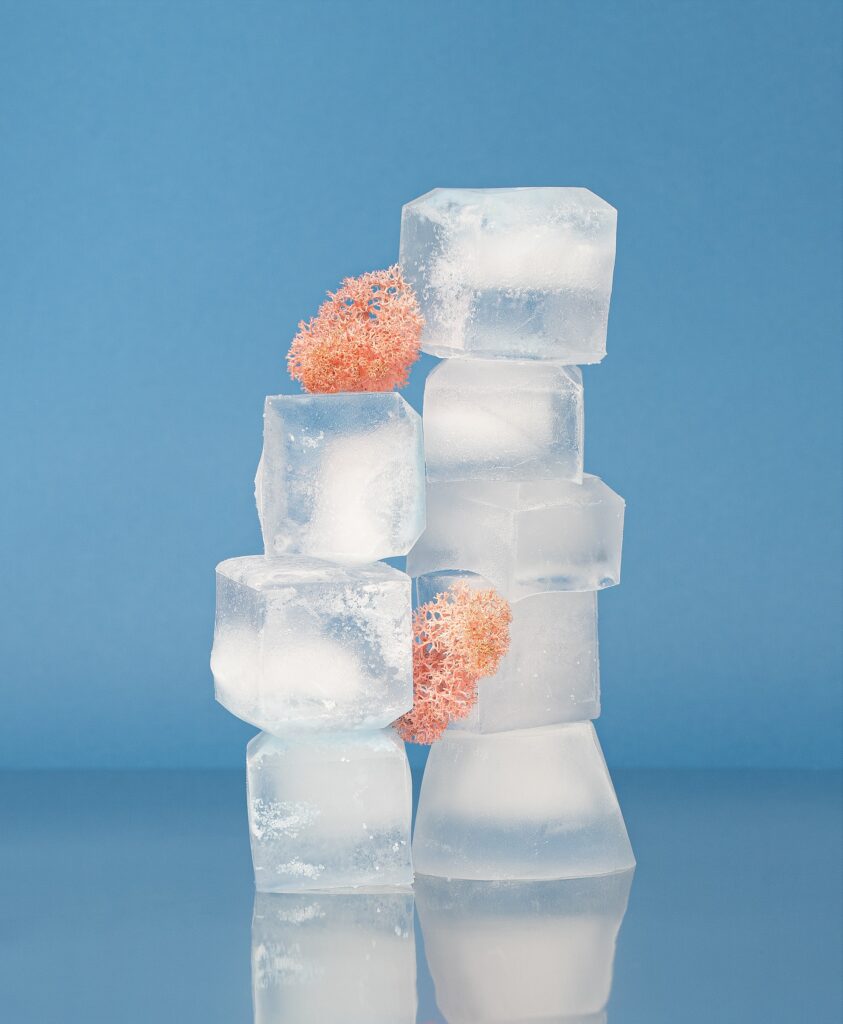 Since using this oil, I've noticed that my face truly does feel more hydrated. During the winter months, I usually struggle with dry, flaky skin and experience a lot of redness, but I haven't had that issue at all this year! I've tried to use rosehip oil in the past, but found that it was nowhere near as hydrating.
If you're worried about break-outs involving marula oil, I haven't experienced that at all. If anything my face has been clearer than normal. (I can't say the same for jojoba oil… I feel that did cause my skin to break out. But everyone's skin is different!)
Final thoughts on Trader Joe's Marula Facial Oil
Would I buy Trader Joe's Marula Facial Oil again? Absolutely! At just $6.99 a bottle, I feel like this product is a steal. The pretty packaging doesn't hurt either.
If you're interested in more budget beauty reviews, you need to check out my review of Lacura Face Care products sold by Aldi. There's a part 1 (click HERE) and a part 2 (click HERE).