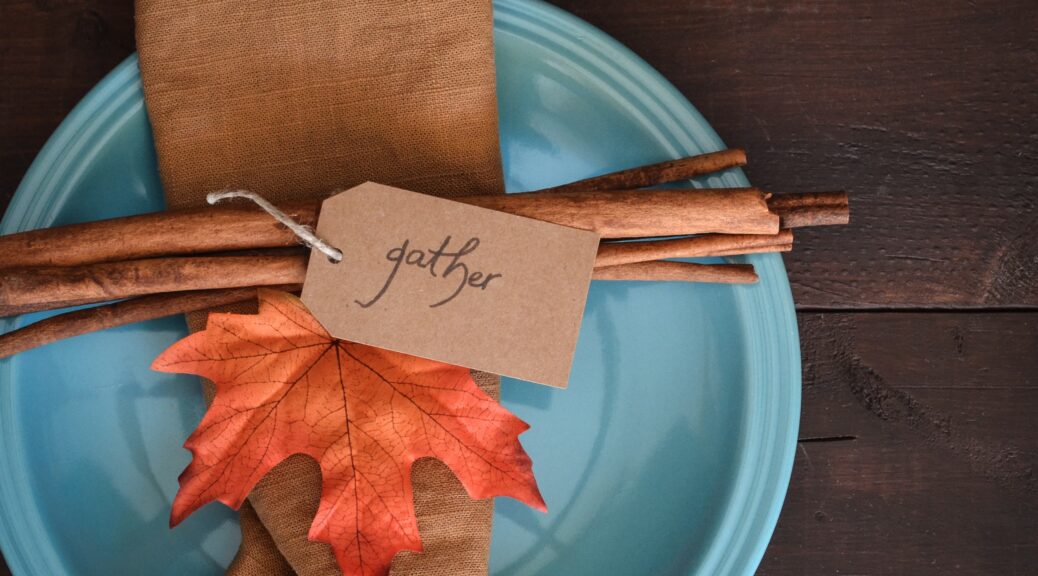 The 7 plant-based Thanksgiving recipes you need to make your dinner complete
The 7 plant-based Thanksgiving recipes you need to make your dinner complete
Whether you're vegan, vegetarian, lactose intolerant, or just looking to eat more vegetables, I think you'll love this round-up of plant-based Thanksgiving recipes!
I tried to find fairly simple plant-based recipes without too many ingredients and a mix of both savory and sweet options.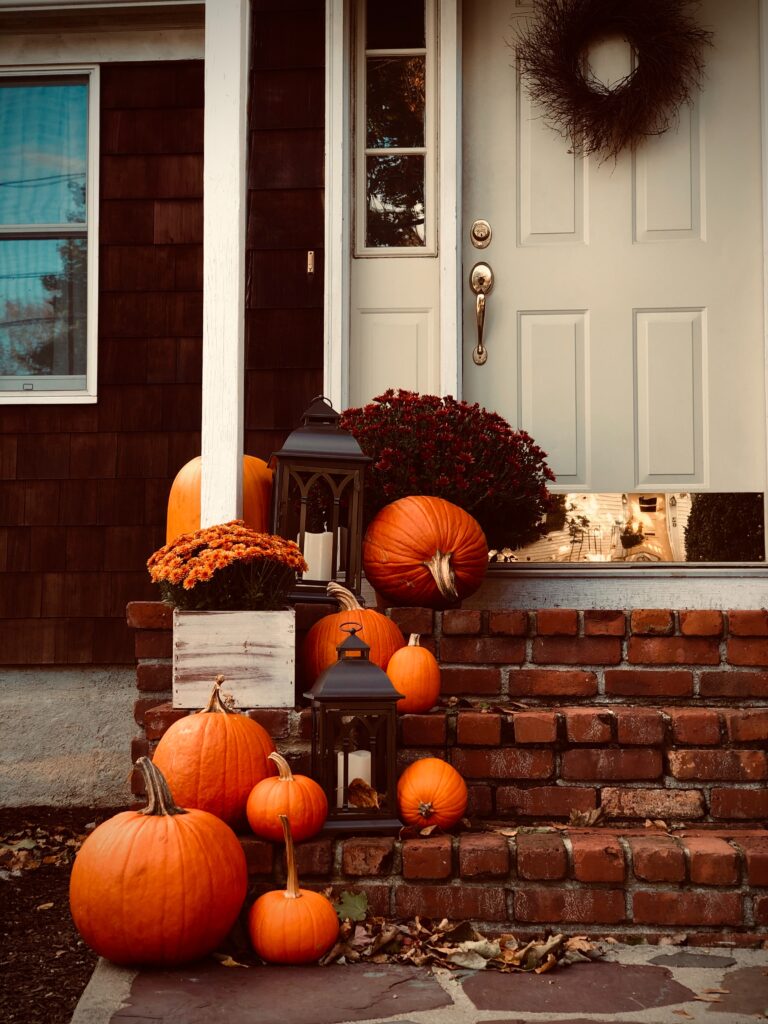 Mac and cheese
Not to be dramatic, but mac and cheese is my Thanksgiving non-negotiable! (Hence, why it's at the top of the list).
I love the idea of using coconut milk to make the 'cheese' even more rich and being able to bake the whole thing in a cast iron skillet, leaving my limited bakeware available for other recipes.
RECIPE: https://jessicainthekitchen.com/baked-vegan-mac-and-cheese/
Green bean casserole
Green bean casserole is a Thanksgiving staple, but I've never thought to use fresh green beans before! I've usually just followed the recipe on Campbell's Cream of Mushroom Soup, but I'm excited to try out this recipe from the Minimalist Baker.
P.S. I received the Minimalist Baker's Everyday Cooking cookbook as a birthday gift one year and realized I'd been missing out on some incredible plant-based recipes. (I highly recommend the spinach artichoke dip and the queso)
RECIPE: https://minimalistbaker.com/vegan-green-bean-casserole/
Sweet potato casserole
So, I'm not usually the biggest fan of sweet potatoes, but sweet potato casserole is a completely different story.
I like this recipe because it doesn't use a ton of sugar and you can even use sweet potato puree to save yourself a little time.
RECIPE: https://www.mydarlingvegan.com/vegan-sweet-potato-casserole/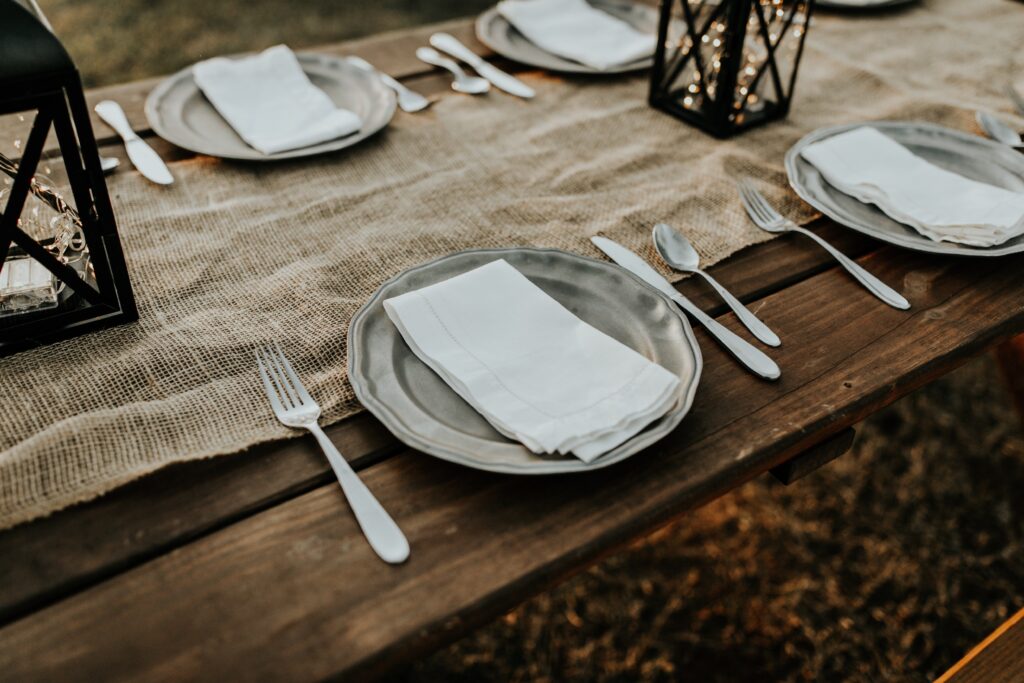 Mashed potatoes
It's a classic. Enough said. (I'm also low-key obsessed with Earth Balance vegan butter- the red, soy-free container, specifically)
RECIPE: https://www.thekitchn.com/vegan-mashed-potatoes-263095
Stuffing/Dressing
I'll confess, I'm not really a stuffing/dressing person? But I realize that for many people this is a Thanksgiving non-negotiable, so I've included a plant-based recipe that looked intriguing. Maybe it'll get me to change my mind?
RECIPE: https://www.karissasvegankitchen.com/easy-vegan-stuffing/
Sautéed Garlic Collard Greens
I absolutely love sautéed collard greens! (My 7-year-old self would shudder hearing that, but it's the truth)
This recipe looked simple and tasty, though I, personally, would add way more red pepper flakes!
RECIPE: https://yupitsvegan.com/sauteed-collard-greens/
Pumpkin Pie
You know this list couldn't be complete without pumpkin pie!
I like this recipe as the ingredient list isn't too long. Plus, you could always buy a pie crust and save yourself some time.
RECIPE: https://www.noracooks.com/vegan-pumpkin-pie/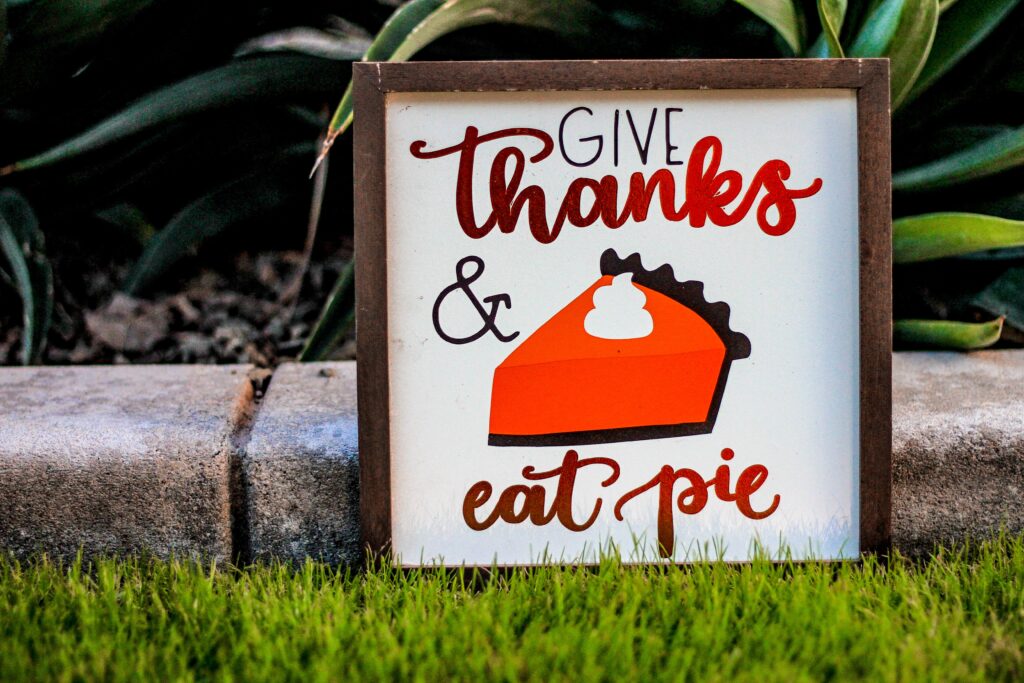 Did I miss any of your plant-based Thanksgiving favorites? Please share!
You don't have to wait until Thanksgiving to practice thankfulness and gratitude. Check out the 3 simple ways to practice gratitude on a daily basis.