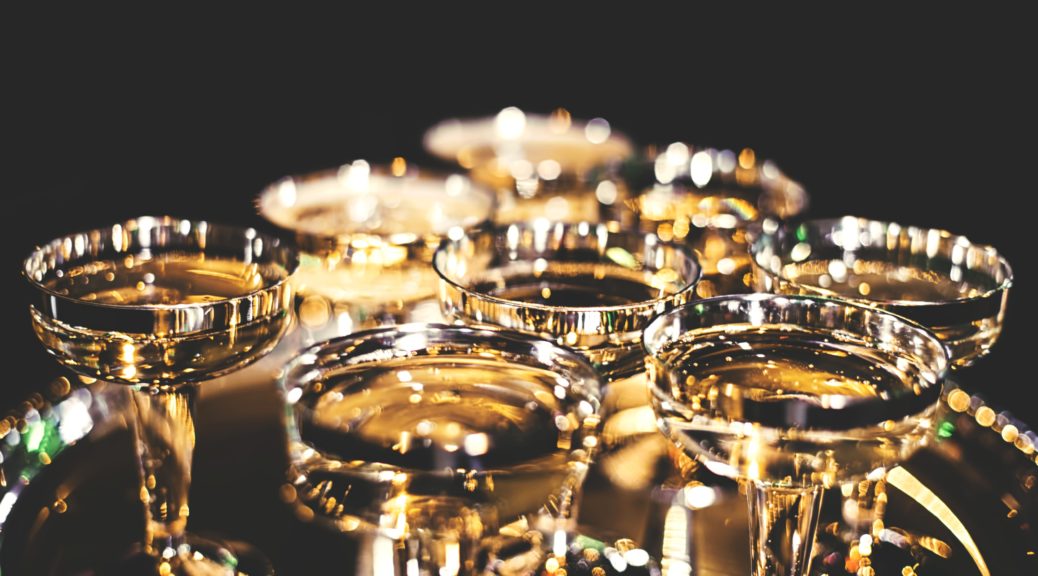 4 strategies to actually keep your New Year's resolutions
4 strategies to actually keep your New Year's resolutions
I hate all the hate about New Year's resolutions.
There's a giant cloud of pessimism surrounding the process, like somehow trying to improve yourself or improve your life is a bad thing or a big waste of time. I think all the people hating on your big plans are just scared you might succeed.
That said, there IS a real chance you won't achieve your resolutions. A study by U.S. News found 80% of resolutions fail by the second week of February. But I think the high failure rate has to do with the goals themselves, not the willpower of the people behind them. I've found there are four key strategies that can help make the difference.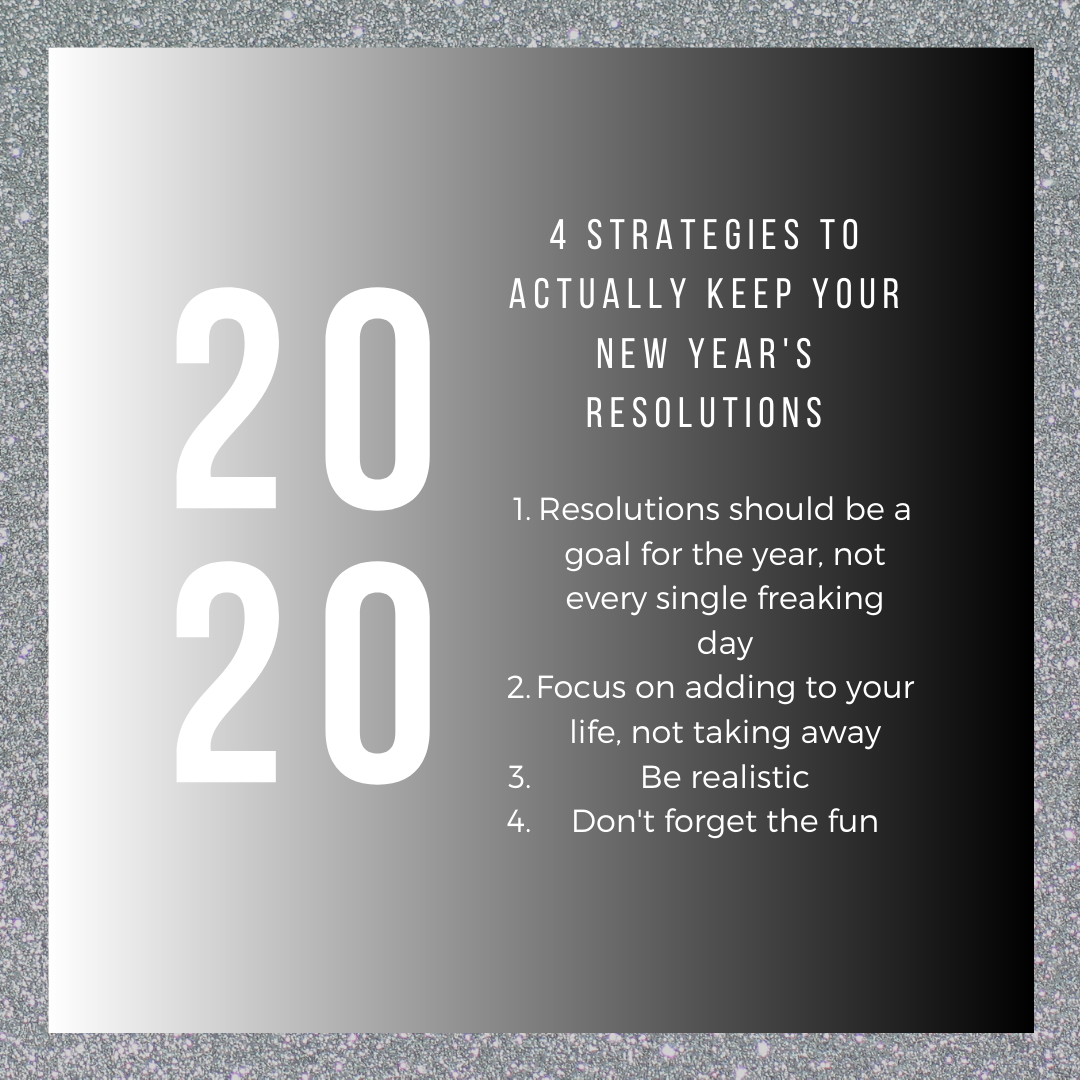 1. Resolutions should be a goal for the year, not every single freaking day
I think having this mindset gives you permission to fail, but also permission to keep going if you fail. Just because January 3rd comes around and you didn't go to the gym or drink 8 glasses of water doesn't mean you failed for the entire year. You can restart your goal at any time, whether that's February 1st or October 23rd.
2. Focus on adding to your life, not taking away
It can be hard to give up bad habits, but you can help force them out by adding in good ones. Like if you're looking to eat healthier, look to add servings of vegetables or fruit, instead of trying to give up junk food cold turkey. Or if you want to watch less TV/Netlfix/Hulu/Prime/etc., tell yourself you'll work on a project or creative endeavor for 30 minutes first and then watch a show. Odds are, you'll get sucked into your work. At worst, you'll have gotten something accomplished. Sounds like a win-win to me.
3. Be realistic
This one sounds really cliché, but it's one of the most important. You may not be able to write the next New York Time's bestseller in the next year, but you can develop a daily writing habit and potentially get started on it. If you try to aim for a certain word count each day or every other day or even three days a week, you get over the hump of getting started and staring down the blank page. Every big goal has to start somewhere small.
4. Don't forget the fun
There's no reason that improving your life can't have an element of fun. You can find ways to make hard goals fun or just make it a goal to have fun. If one of your goals involves developing a more active lifestyle, you don't have to run on the treadmill day in and day out. Try a dance class or whatever you think is fun. In terms of scheduling fun, consider an adventure a month. I did this one year and found myself visiting state parks, museums, kayaking, and all sorts of other activities I don't normally get to do. Plus planning and anticipating these little adventures was half the fun. This was a resolution I did end up keeping.
I used these strategies to craft my 2019 New Year's resolutions and ended up achieving 3 out of 4. I can't wait to see what I can accomplish in 2020.