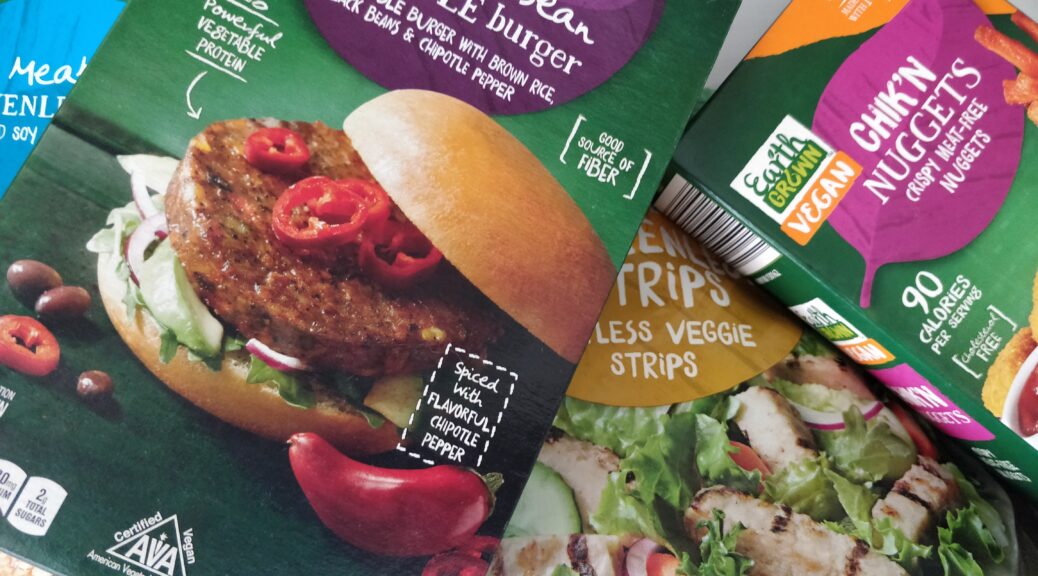 FOOD REVIEW: Aldi's Earth Grown Vegan products
FOOD REVIEW: Aldi's Earth Grown Vegan products
As you all know, I'm obsessed with Aldi! From their affordable line of beauty products to their Earth Grown vegan-friendly products, Aldi remains one of my favorite places to grocery shop. (You never really know what you're going to find– especially in that middle aisle!)
So, I wanted to share some of my thoughts on the Earth Grown vegan products and how they compare to some of the other popular vegan/vegetarian products lines.
Chik'n Nuggets
"Crispy meat-free nuggets"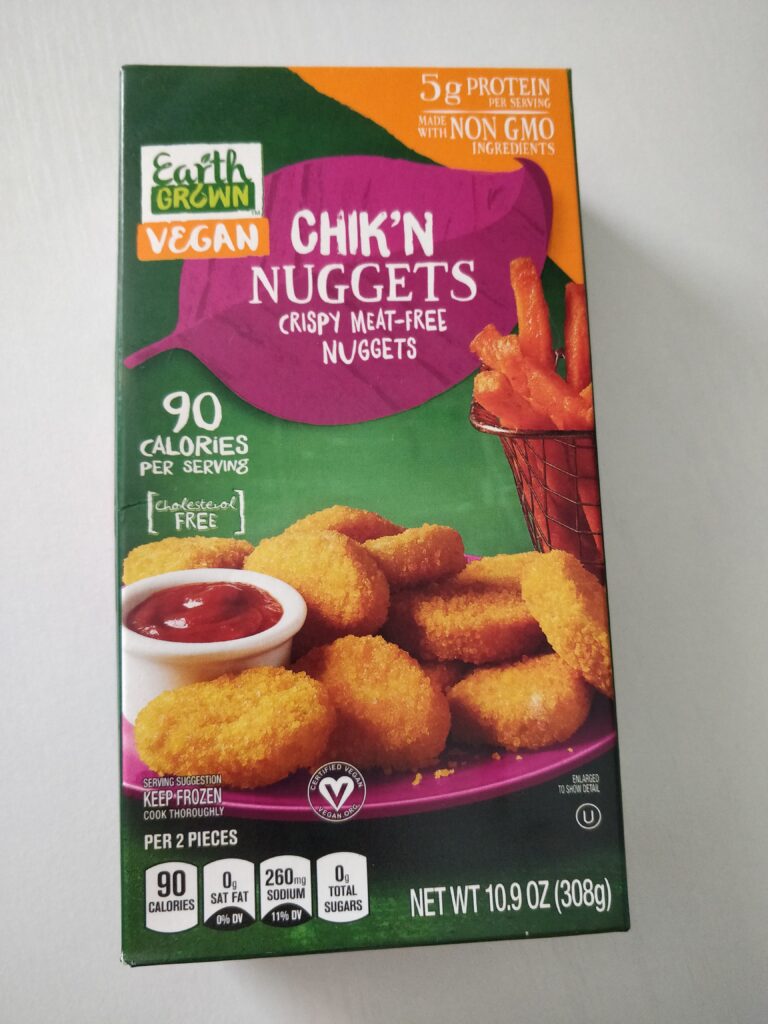 These are hands-down my favorite Earth Grown product that I've tried so far! The Chik'n Nuggets deliver on everything you would want from a good chicken nugget and are perfect for dipping into barbeque sauce. Even when cooked in the microwave, these come out perfect every time.
Serving size: 2 nuggets (I usually cook 4 at a time)
Calories: 90
Protein: 5 grams
Fiber: 2 grams
Chickenless Tenders
"Breaded Soy Protein Tenders"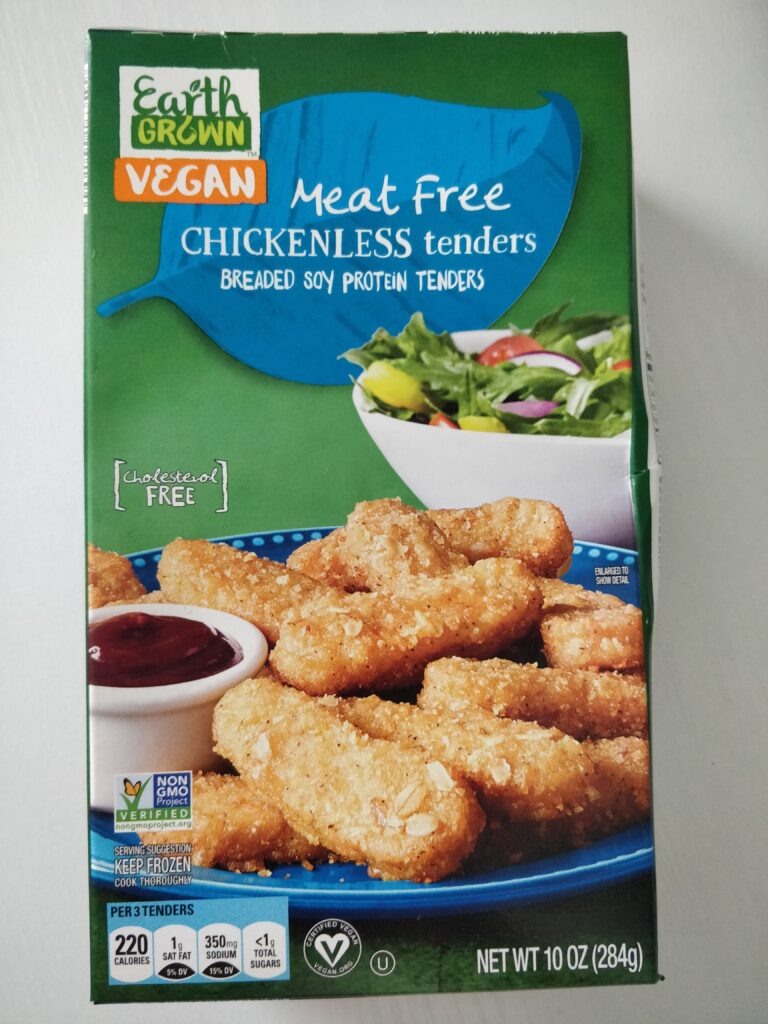 These were my favorite 'chicken' product up until I discovered the Chik'n Nuggets. These tenders, like the nuggets, also cook well in the microwave and don't come out soggy. My favorite way to eat these is on an English muffin with hot sauce giving a breakfast chicken sandwich kind of vibe.
Serving size: 3 tenders
Calories: 220
Protein: 15 grams
Fiber: 2 grams
Southwestern Style Black Bean Chipotle Burger
"Vegan vegetable burger with brown rice, black beans, and chipotle pepper"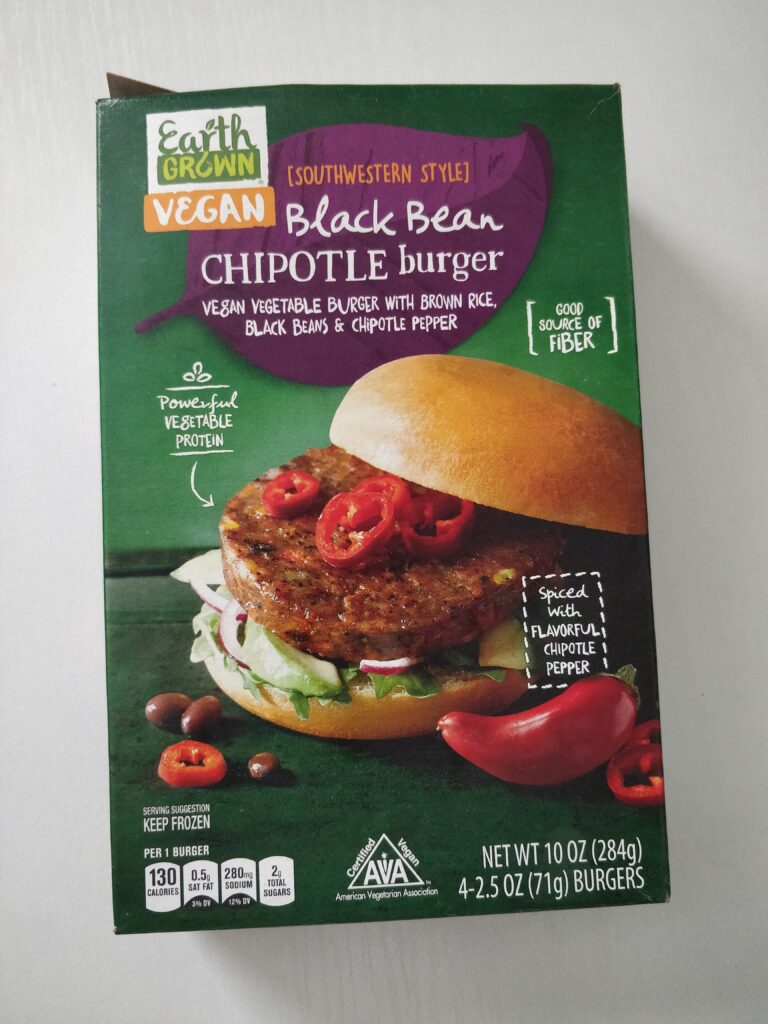 These burgers have a nice southwestern flavor and don't need any sauce to make them complete. I'll admit that I'm not the biggest black bean burger fan, but these are good!
Unfortunately, I found that these did not cook well in the microwave. I recommend using an air fryer or sautéing them instead.
Serving size: 1 burger
Calories: 130
Protein: 7 grams
Fiber: 3 grams
Plant-based Chickenless Stripes
"Meatless Veggie Strips"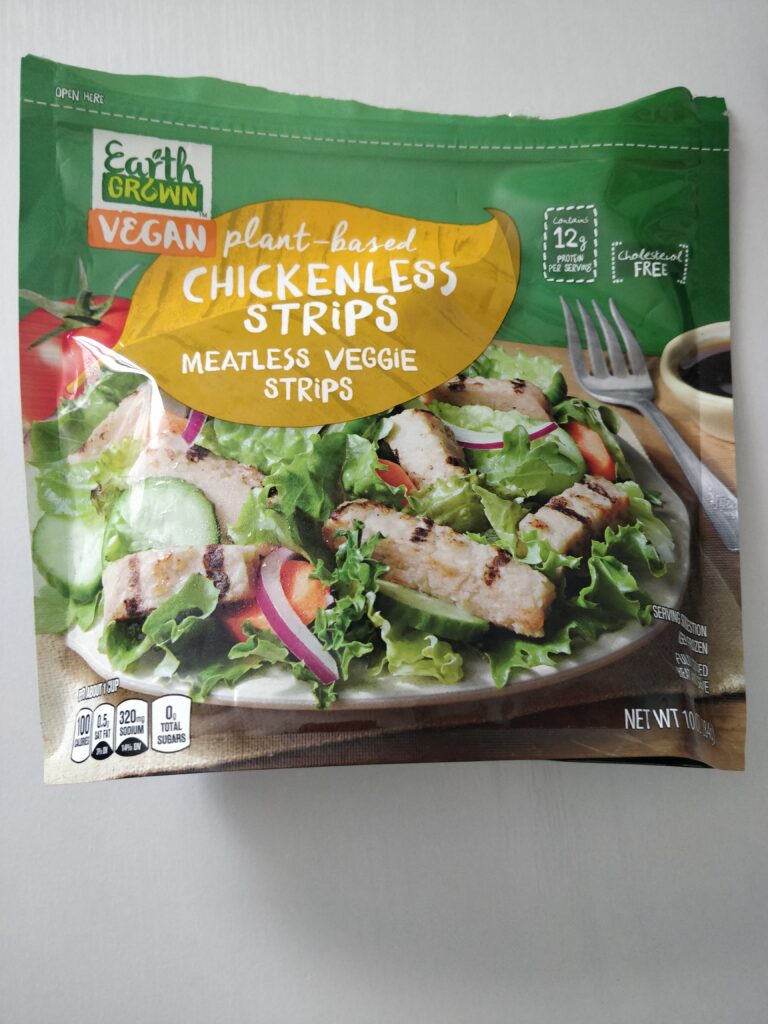 I find chicken-less strips to be a great way to add protein to a dinner. The packaging suggests tossing a few on a salad, but I prefer using a teriyaki marinade and serving with rice and veggies.
There's nothing really wrong with these, but I found them to have a texture that was almost too similar to chicken? When it comes to chicken strips, I personally prefer the ones made by Gardein.
Serving size: About 1 cup
Calories: 100
Protein: 12 grams
Fiber: 0 grams
More Earth Grown vegan product reviews are on the way! Keep checking back.
Want more reviews on Aldi products?