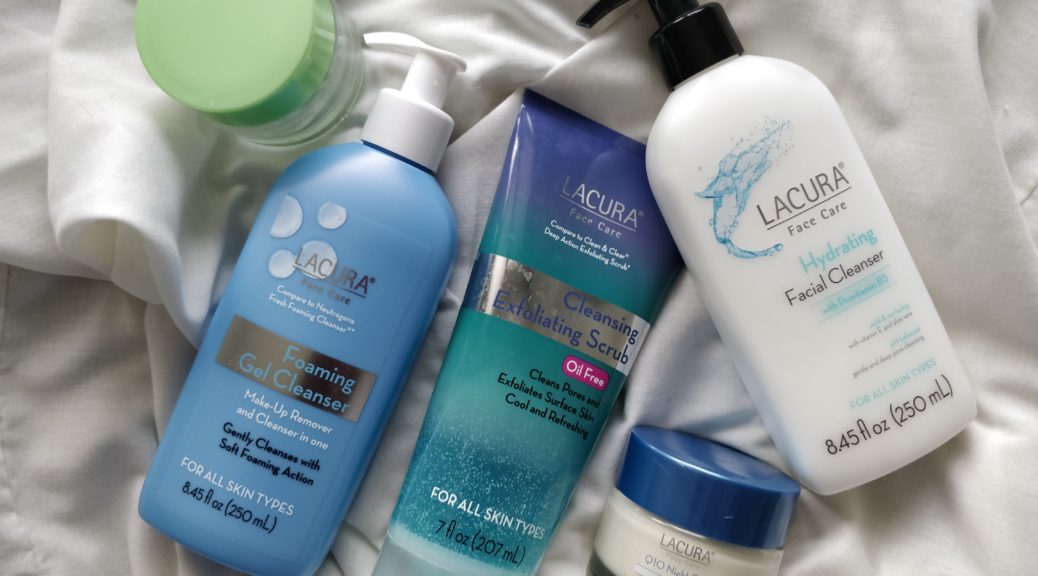 BEAUTY REVIEW: Lacura Face Care Part 2
BEAUTY REVIEW: Lacura Face Care Part 2
I'm always on the hunt for new budget beauty products, so when I saw that my local Aldi added new products from Lacura Face Care, I had to give them a try.
Lacura Face Care Cleansing Exfoliating Scrub
I really wasn't sure what to expect when I picked this up at Aldi, besides a generic face scrub. The tube says it's 'cool and refreshing'– and it turns out they mean it. This scrub contains menthol, so the cooling sensation is very intense. I love to use this after a hard workout to help cool down and remove sweat.
I am obsessed with this scrub and have been using it almost daily since I picked it up. It contains jojoba pearls, so I feel it's gentle enough for you to use on a daily basis and shouldn't be too abrasive for sensitive skin. In fact, the recommended use is morning AND night.
While I do love the scrub, there is a strong scent. To me, I pick up a sweet toothpaste smell (weird, I know) from the scrub, likely because of the menthol. If you're sensitive to smells, this could potentially be a little too strong.
Would I buy it again? Yes!
Lacura Face Care Foaming Gel Cleanser
I am a daily user of the Lacura Face Care Hydrating Facial Cleanser, so I was excited to see another cleansing option available at my Aldi.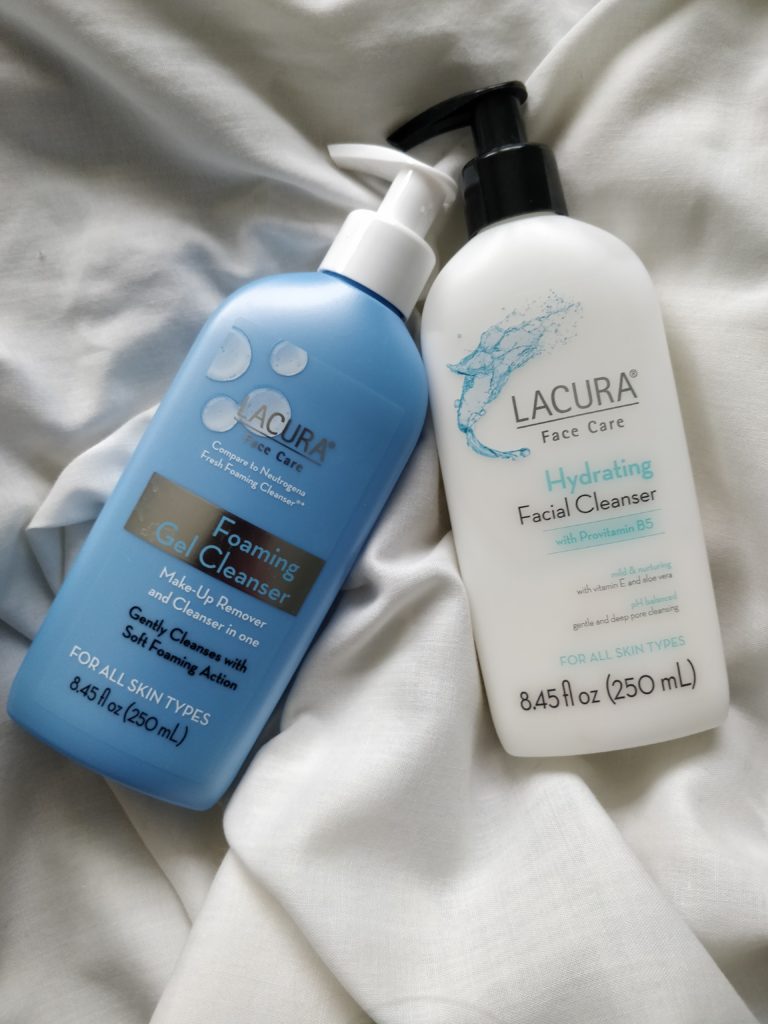 This foaming cleanser differs from the hydrating cleanser, as it has a foaming quality (obviously) and says it's also good for removing make-up. I'm not entirely convinced there's a huge difference between these two as both leave my skin feeling soft and clean. I do feel like if you're someone that wears a lot of make-up, the foaming wash may be the better pick.
The foaming cleanser has a light scent, but it is stronger than the hydrating cleanser. So again, if you're sensitive to smells the hydrating cleanser is likely your better choice.
Would I buy it again? Maybe. I like the foaming cleanser, but I also like the hydrating cleanser. It's a bit of a toss up for me. I'll definitely be buying one or the other though.
If you're curious about some of the other products by Lacura, check out Part One of my beauty review. I give my honest thoughts about the following:
Lacura Face Care Hydrating Facial Cleanser
Lacura Face Care Q10 Night Cream (Anti-wrinkle)
Lacura Face Care Q10 Day Cream (Anti-wrinkle)
Also don't miss my thoughts on Trader Joe's Marula Facial Oil!