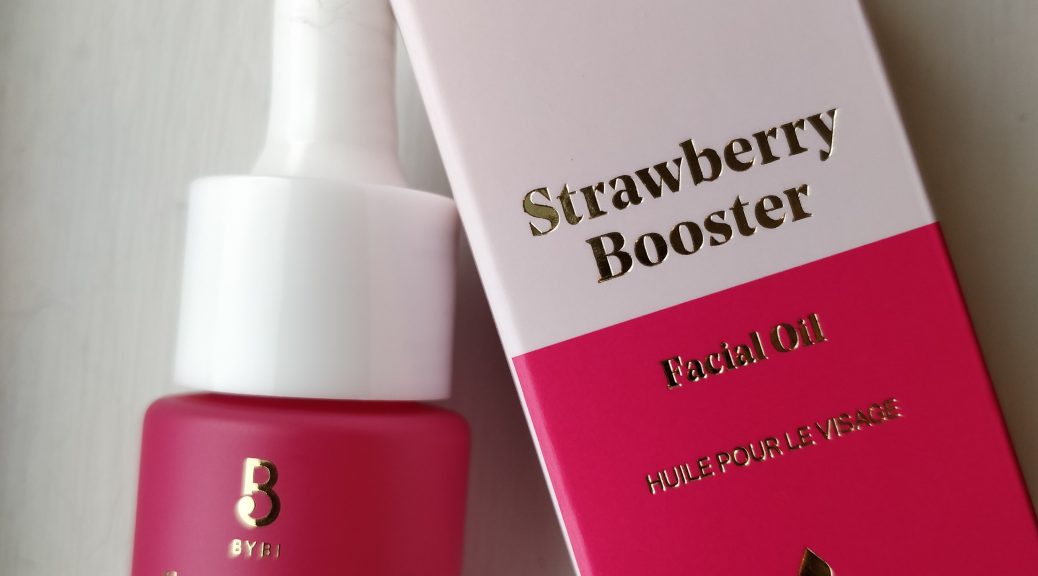 BEAUTY REVIEW: BYBI Strawberry Booster Facial Oil
BEAUTY REVIEW: BYBI Strawberry Booster Facial Oil
My personal quest to find the best facial oil continues and in today's post I'm sharing what could be a very strong contender!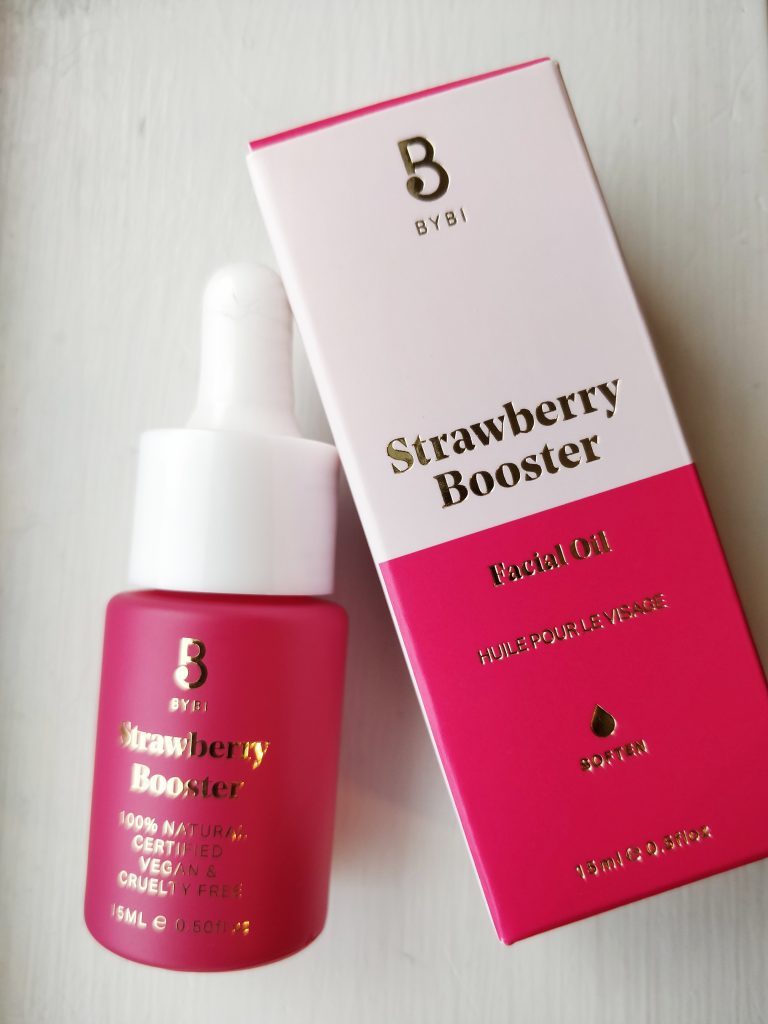 I stumbled across the BYBI Strawberry Booster facial oil during a trip to Target. (Yes, it was one of those trips to Target where I needed one thing, but left with many, many more.) The packaging definitely caught my eye as it's a mix of hot pink and light pink with gold lettering, which gives off a very chic appearance.
About BYBI Strawberry Booster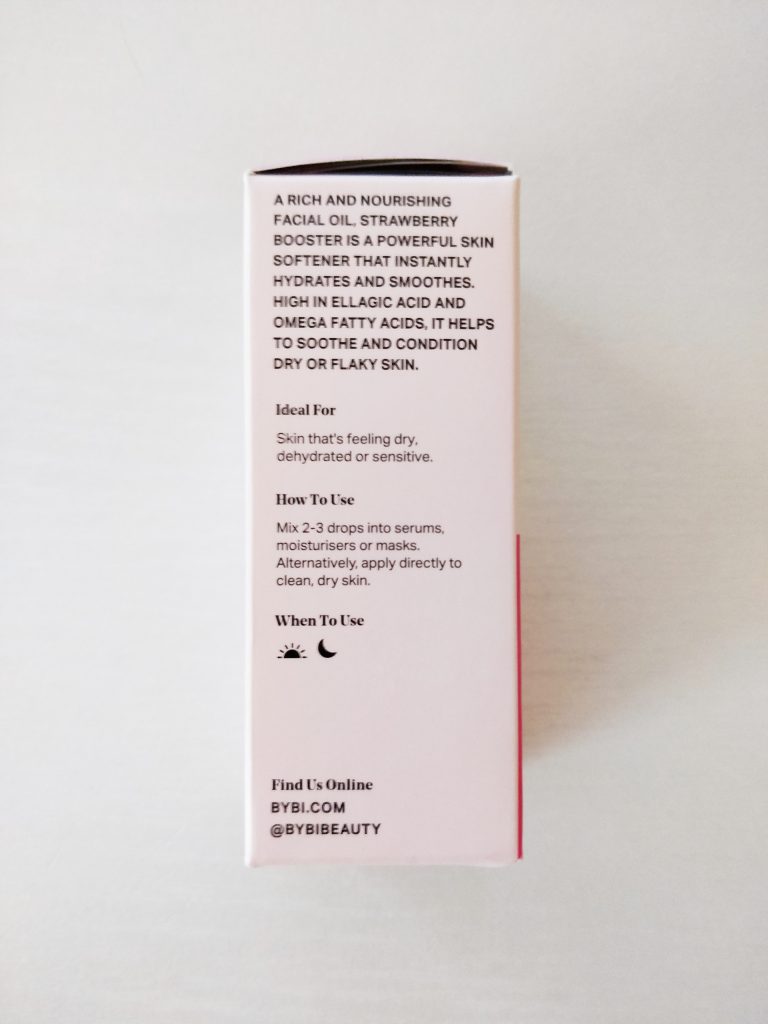 As its name suggests, the BYBI Strawberry Booster facial oil is made of 100% cold-pressed strawberry seed oil. It also features ellagic acid and both Omega-6 and Omega-3 fatty acids.
BYBI Beauty describes their product as the following:
"A rich and nourishing facial oil, strawberry booster is a powerful skin softener that instantly hydrates and smoothes. High in ellagic acid and omega fatty acids, it helps to soothe and condition dry or flaky skin."
On the packaging, BYBI Beauty recommends mixing 2 or 3 drops of this facial oil into moisturizers or masks or just applying to clean skin, day or night.
My Experience Using BYBI Strawberry Booster
One of the biggest surprises that I found with the BYBI Strawberry Booster facial oil is the color!
I'm not sure if it was all the pink packaging or my mental image of a strawberry being bright red, but I was a bit shocked to find that this oil was a dark green color. Given that this is made from strawberry seeds not the actual strawberries themselves, this makes sense.
I've been using the oil for about two months now and I am absolutely loving it! I apply it in the mornings after my shower by dabbing 2 or 3 drops onto my skin. I find that it absorbs even easier than the Trader Joe's Marula Facial Oil (which also absorbs into your skin quite well!) and doesn't leave an oily appearance. During the time I've been using the oil, I feel that my skin has stayed well hydrated and sometimes looks almost glowy!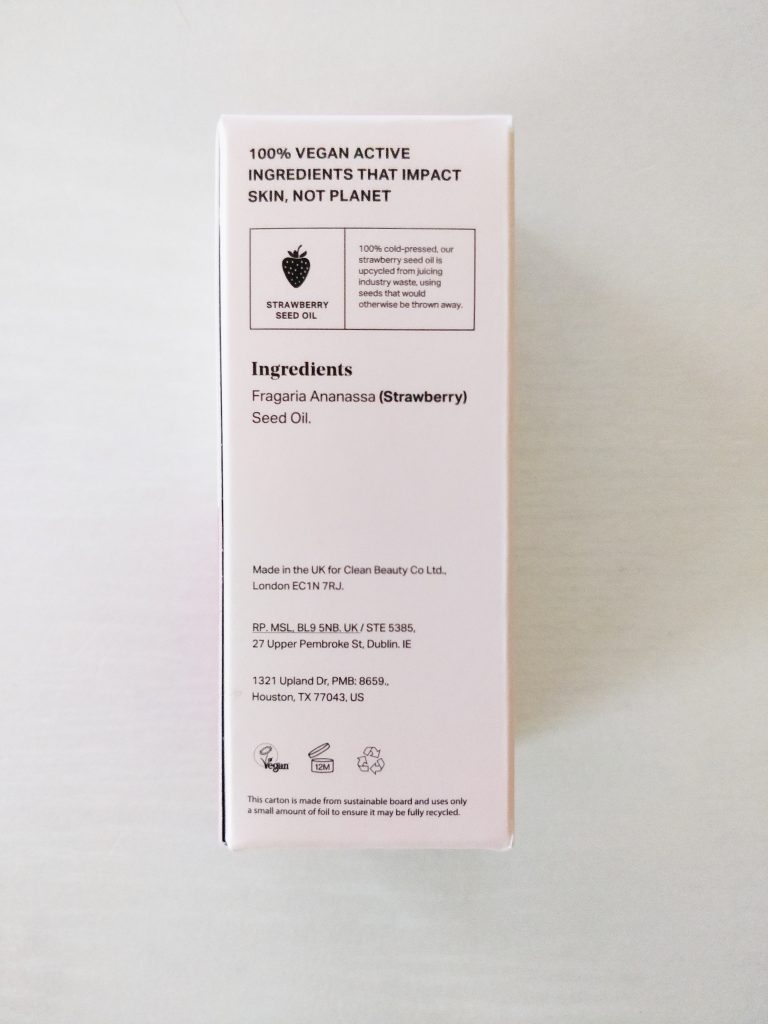 When it comes to the price, you are paying more money for less oil when compared to TJ's Marula Facial Oil. The strawberry oil is $9.99 for 15 ml; the marula oil is $6.99 for 25 ml. That said, the strawberry oil does have a big focus on being climate conscious in terms of its packaging, production, and ingredients.
BYBI says this oil is upcycled from juicing industry waste using seeds that would otherwise be thrown away. The company itself is also aiming to not just be carbon neutral, but to be carbon negative. I think that is super cool and could definitely be a good reason to buy from BYBI again in the future.
Would I buy it again? Absolutely! The company does have a few other oils that I've been eyeing as well. I'm very interested in trying the Bakuchiol Booster as it claims to be an alternative to retinol.
Have you tried any BYBI products? Let me know in the comments which one is your favorite!