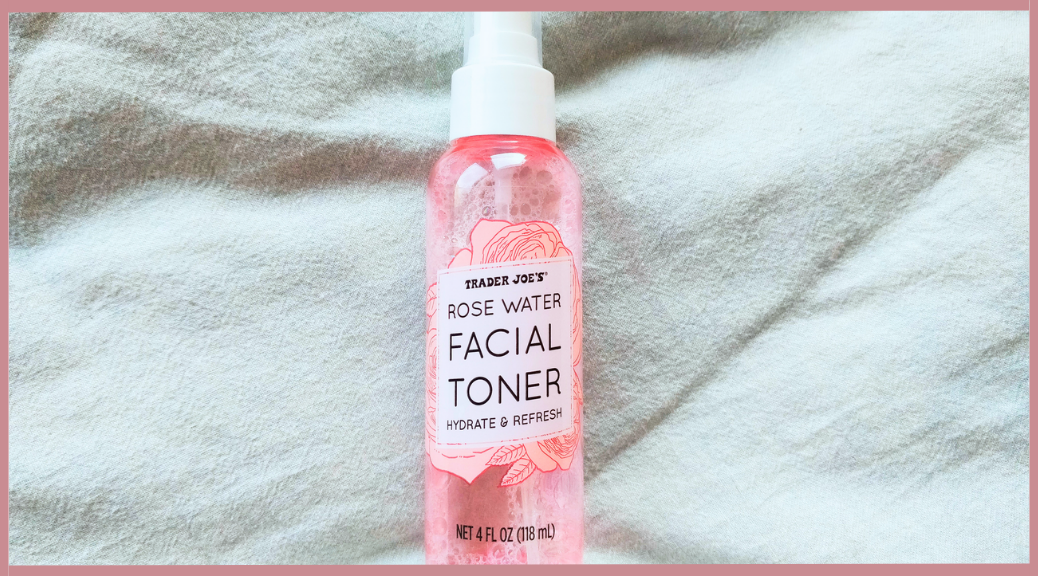 BEAUTY REVIEW: Trader Joe's Rose Water Facial Toner
BEAUTY REVIEW: Trader Joe's Rose Water Facial Toner
If Trader Joe's wasn't always so overwhelmingly crowded and chaotic, I would visit more often as they always seem to have a fun rotation of affordable beauty products on their shelves.
My latest find: Trader Joe's Rose Water Facial Toner.
Its cutesy light pink and white packaging caught my eye and convinced me to give it a try.
About Trader Joe's Rose Water Facial Toner
At $3.99 for 4 fl oz., the Trader Joe's Rose Water Facial Toner is very reasonably priced for its bottle size! The product is meant to help hydrate and "refresh" your skin, with Trader Joe's providing the following breakdown of the ingredient list on their website:
-Damask rose water and Damask rose flower oil to bedew and moisturize

-Witch hazel to balance and tone

-Quillaja saponaria bark extract to soften and condition

Trader Joe's
(Note: This is not everything from the ingredient list, just some of the key ingredients. Additional ingredients include water, leaf water, glycerin, citronellol geraniol, fragrance, and more.)
The directions for use include misting onto your face after cleansing or as needed throughout the day.
My Experience Using Trader Joe's Rose Water Facial Toner
I've been using the Trader Joe's Rose Water Facial Toner every morning post-shower as part of my daily routine for several weeks now. I'll admit, I've never been fully sold on the necessity of facial toners in skincare routines, but according to Women's Health, toners are meant to remove any excess oil, dirt, or makeup, and prep your skin for moisturizer.
There is something truly refreshing about the mist after a really hot shower and I love the smell! I feel like they captured the smell of a rose perfectly. If you're sensitive to scents, I find that the rose scent is strong initially but it fades quickly and doesn't linger through the day.
My honest review: I haven't noticed any big changes in my skin, but I do find the rose spray to be a fun pick-me-up!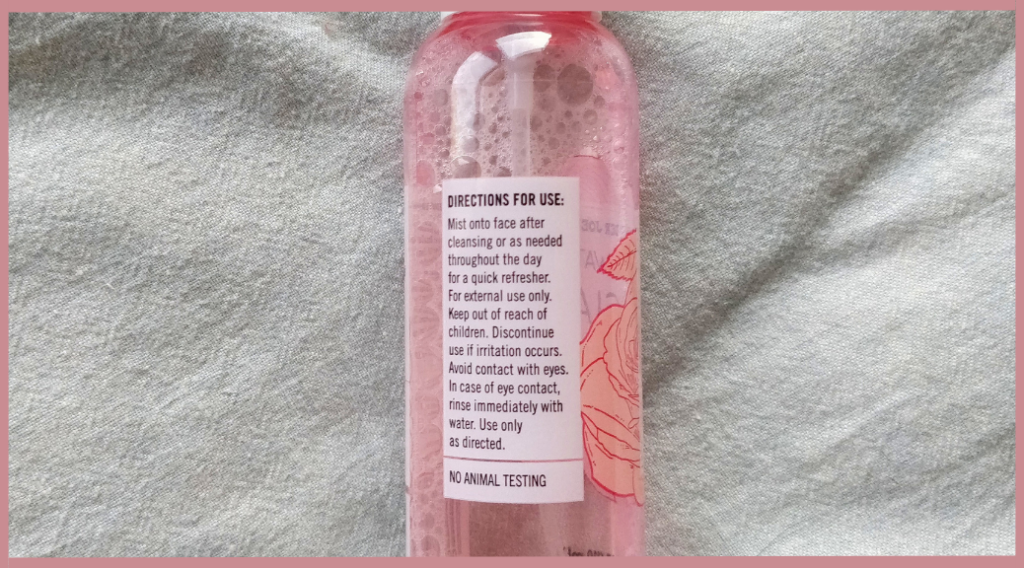 For about $4, I could see myself buying it again. But I don't feel like my beauty routine/skincare routine would fall apart without it either. I can't speak for all skin types, but as someone that does tend to lean toward the dry skin/sensitive skin side of the spectrum, I didn't notice any obvious hydrating effects. But I also didn't experience any irritation either, which I know can be a concern with some of the stronger toners.
Trader Joe's did suggest storing the rose water spray bottle in the fridge for an extra refreshing experience, which sounds like an incredible idea as we move into hotter weather.
Have you tried the Trader Joe's Rose Water Facial Toner? Leave me a comment with your experience below!
---
Curious about other Trader Joe's beauty products? Check out the below reviews: