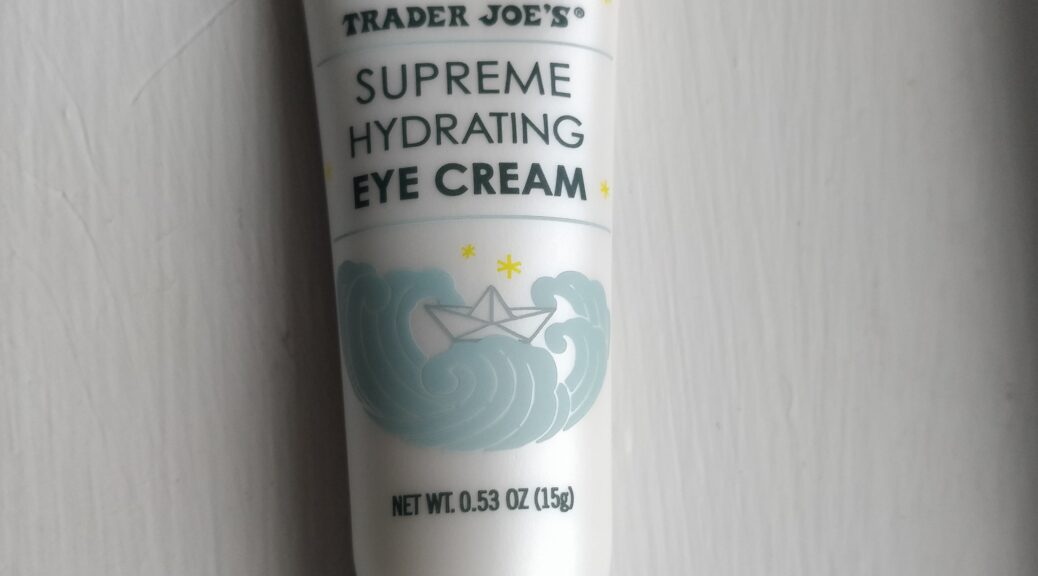 BEAUTY REVIEW: Trader Joe's Supreme Hydrating Eye Cream
BEAUTY REVIEW: Trader Joe's Supreme Hydrating Eye Cream
It's a phrase that has ended up on t-shirts, coffee mugs, sweatshirts, and so on:
"The bags under my eyes are designer."
And it's what I think of each time I apply Trader Joe's Supreme Hydrating Eye Cream.
Now before you roll your eyes, hear me out.
The Supreme Hydrating Eye Cream is just as its name implies.. strictly a hydrating cream. This means if you have dark undereye circles, it's doing nothing special for that issue except for moisturizing that very delicate skin. Hence, why I think of that quote. (You can roll your eyes now.)
My experience using Trader Joe's Supreme Hydrating Eye Cream
At $5.99 a tube, Trader Joe's Supreme Hydrating Eye Cream doesn't break the bank.
It also doesn't contain some of the ingredients of some of the higher-end eye creams (AKA expensive products), but it does have plant extracts, collagen, and COQ10.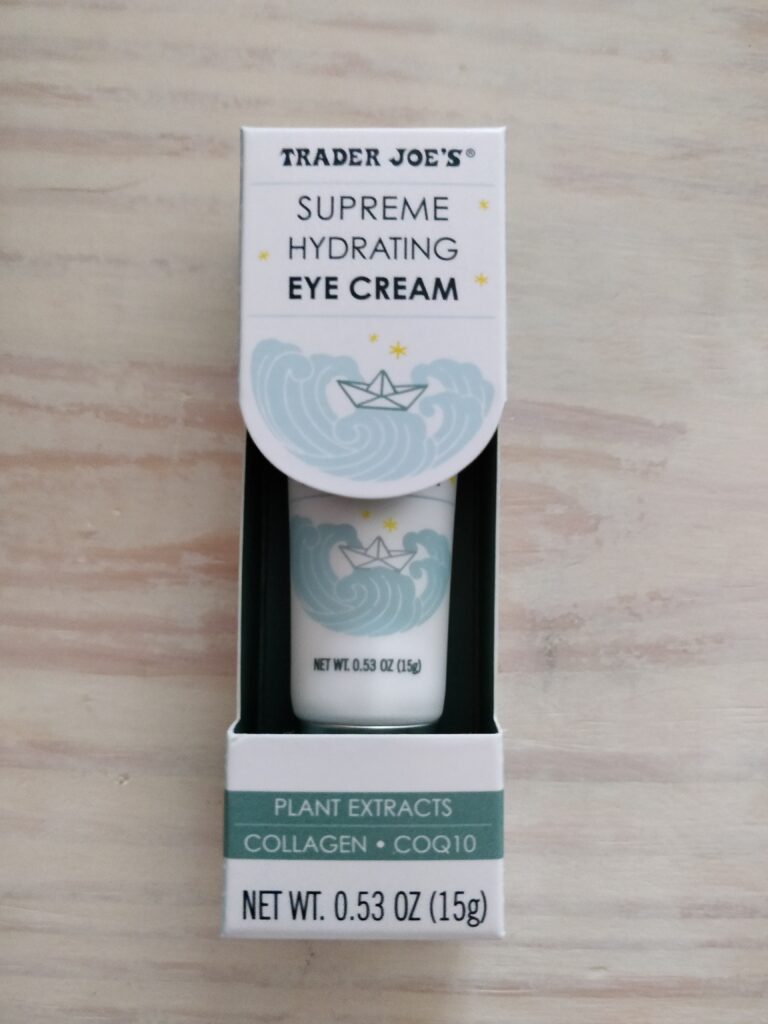 The packaging recommends using the eye cream day and night for best results and applying using a gentle tapping motion.
Personally, I found using the cream only at night works best for me. When I tried to apply the cream in the mornings as a daytime moisturizer, I found that it caused my eye make-up to smear and, at times, could leave behind an almost greasy residue on my skin. That said, if you're someone that deals with a lot of undereye dryness, twice a day might work better for you. (This is usually not an issue for me.)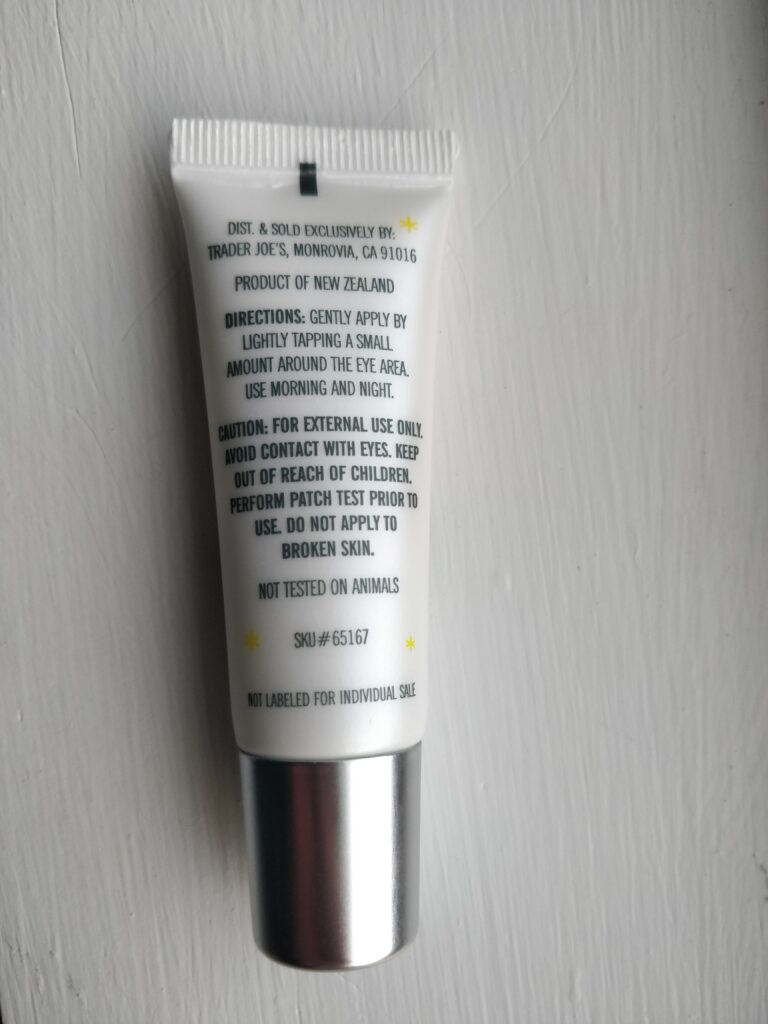 The eye cream itself is white in color and does have a slight scent. It wasn't enough to bother me (I can be rather sensitive to strong smells… and not so strong smells), but I will say it's probably a little stronger than the Lacura Face Care night cream sold at Aldi if you're familiar with that.
Final thoughts on Trader Joe's Supreme Hydrating Eye Cream
Would I buy it again? Probably not, but maybe during the winter months?
There's nothing wrong with this eye cream, I just don't feel it meets my personal skin needs at this point in my life. I don't usually deal with any dryness around my eyes or sensitive skin in that area, so I'm not sure this is a product that I absolutely need.
I would rather have something to address undereye darkness or some sort of all-purpose eye cream. That said, if you do deal with flaky skin around your eyes, this could be a great product for you!
Curious about other Trader Joe's products? Check out my thoughts on Trader Joe's Marula Facial Oil. (Spoiler Alert: I'm a big fan of the marula seed oil!)