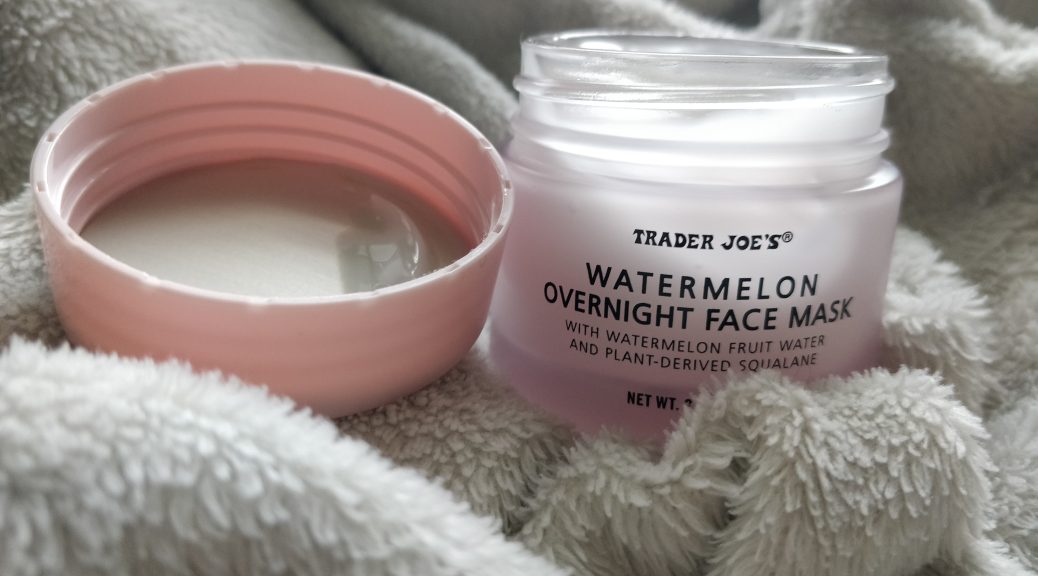 BEAUTY REVIEW: Trader Joe's Watermelon Overnight Face Mask
BEAUTY REVIEW: Trader Joe's Watermelon Overnight Face Mask
Whether it's pumpkin products in the fall or watermelon products in the summer, I always have to try out the latest seasonal offerings- especially at Trader Joe's!
I first found the Trader Joe's Watermelon Overnight Face Mask back in October 2021, used the whole jar, and then promptly forgot about it. But during a recent shopping trip, I saw the familiar light pink container on the shelf next to the other beauty products and immediately grabbed it.
It's as good as I remembered!
About the Watermelon Overnight Face Mask from Trader Joe's
According to Trader Joe's website (which has full ingredient lists), the overnight mask truly earned its watermelon status as it contains several different forms of watermelon, including watermelon fruit water, watermelon fruit extract, and watermelon seed extract.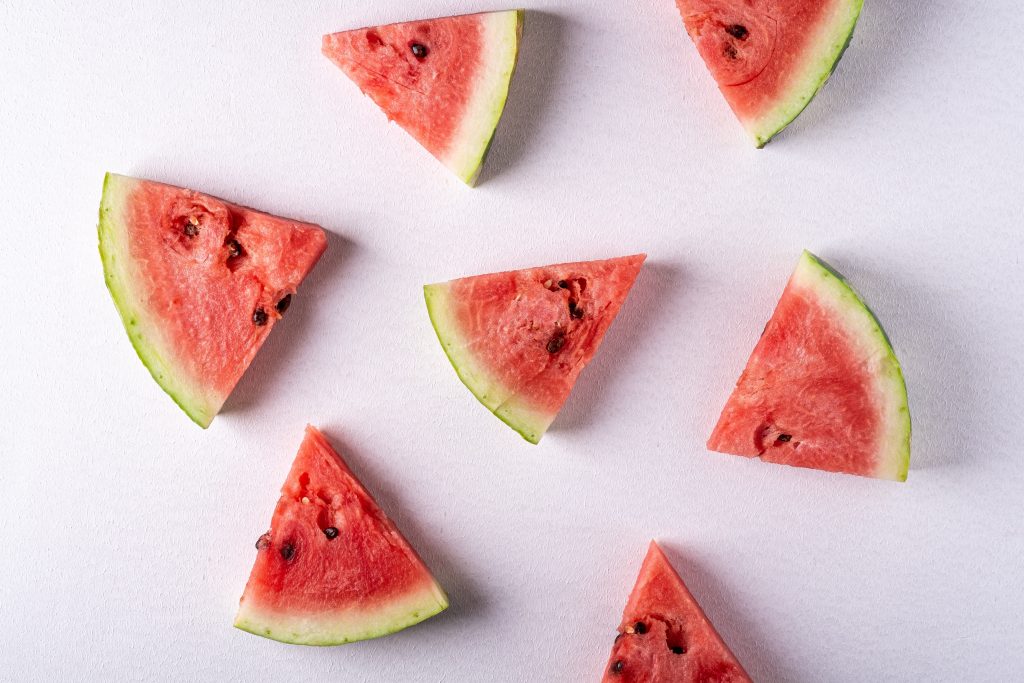 Additionally, the company says it contains sodium hyaluronate (to help with hydration), glycolic acid (to help with exfoliation), and plant-derived squalane (to help with moisturizing). The overall effect is to leave your skin refreshed and glow-y.
While this is an overnight mask meant to applied before bed two to three times a week and then washed off in the morning, it can be used more like a traditional wash-off mask. To go that route, the container says to apply the mask to dry skin, leave on for 10 minutes and then rinse off with lukewarm water. (Why lukewarm? I have no idea.) This is the recommended option, per the container, if you have more sensitive skin and aren't sure how your skin type will react.
My Experience Using the Watermelon Overnight Face Mask from Trader Joe's
As I said earlier, this is not my first time buying the overnight mask, so if that's not an endorsement, I don't know what is!
I've always used this mask overnight rather than as a wash-off mask and have never personally experienced any issues with dry skin, skin sensitivity, or skin irritation, but I know everyone's skin reacts differently. I probably should have gone the wash-off route for my first test use as I have experienced some reactions before to a different product that contained squalane. (The eye swelling was very unpleasant.. even though it had been applied nowhere near my eyes.)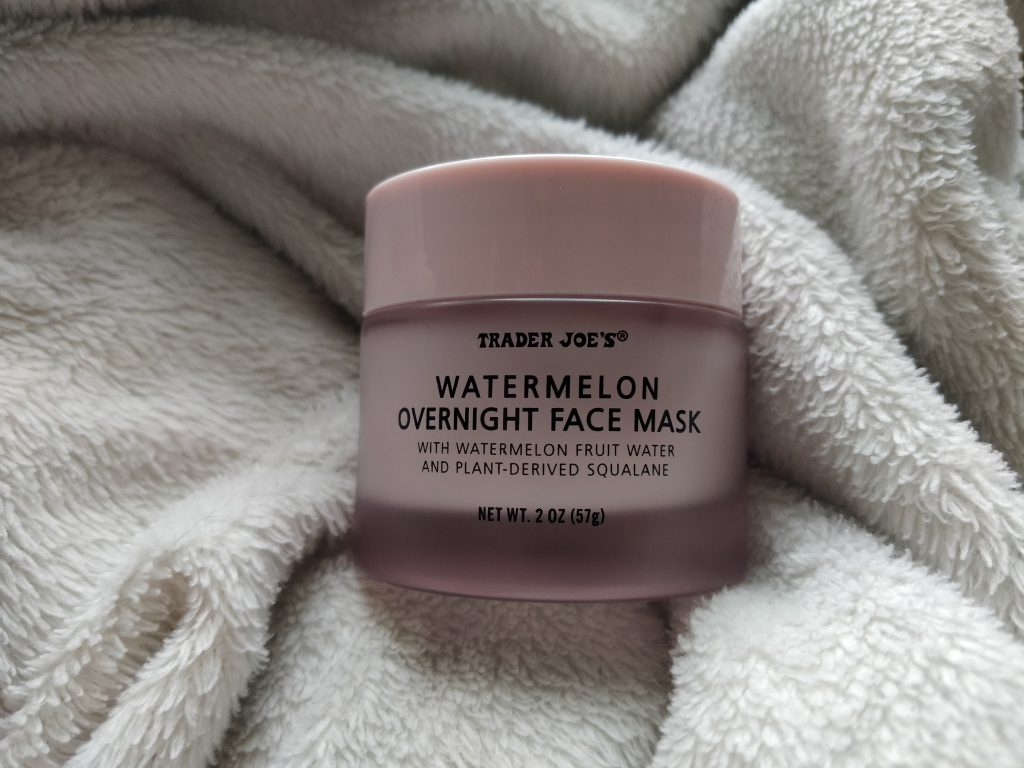 After using, I do feel that my skin is softer the next day! Maybe the glycolic acid is helping to remove dead skin cells? I'm not sure that this makes my skin glow or anything, but I do enjoy using it as a fun, seasonal item. I especially love the almost cooling sensation it provides when applied directly after a hot shower. I find the smell– a sweet watermelon candy scent– to be pleasant and not overpowering. It also doesn't linger too long if you're sensitive to smells like I am.
I will say my skin does tend to run on the more dry side of the spectrum, so I can't speak for how it impacts more oily skin. If you have any experiences to share, please leave a comment below!
Final Thoughts on the Watermelon Overnight Face Mask from Trader Joe's
Is it worth buying? I think so!
I enjoy using the product in the summer as it's not too thick (it's almost gel-like), but it still provides a nice hydrating effect while hopefully getting rid of dull skin. And at $6.99 (as of writing) for 2 ounces, it's not too expensive either when compared to other similar cosmetic products.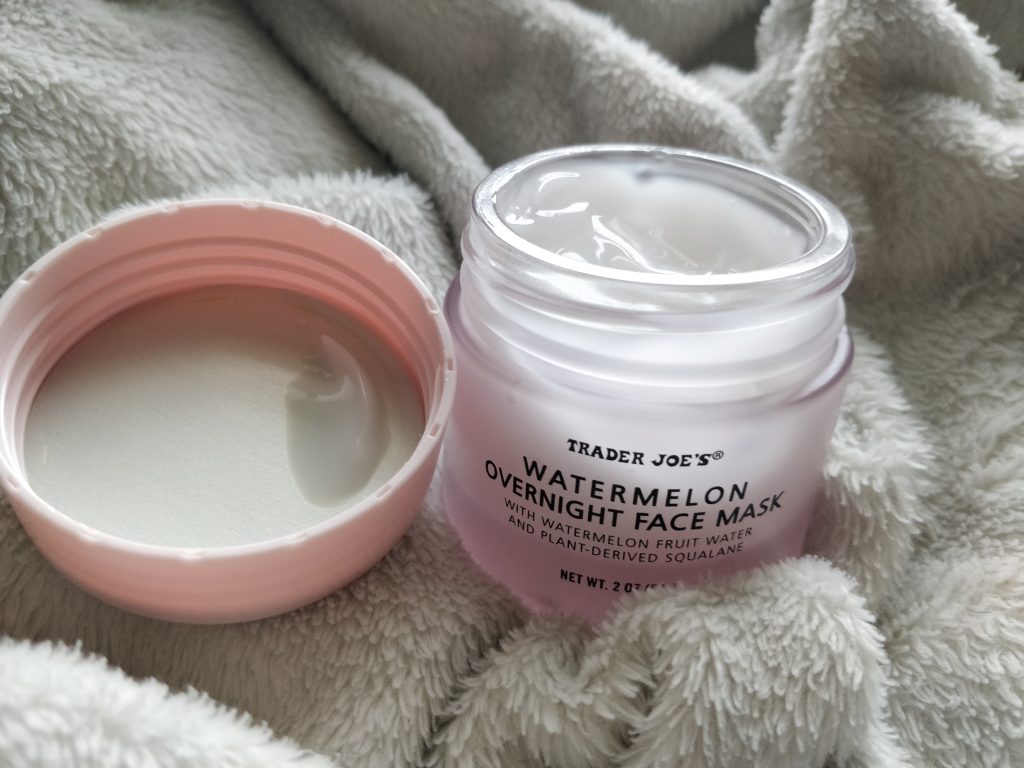 Are you as obsessed with Trader Joe's skincare products as I am? Check out some of my other reviews: