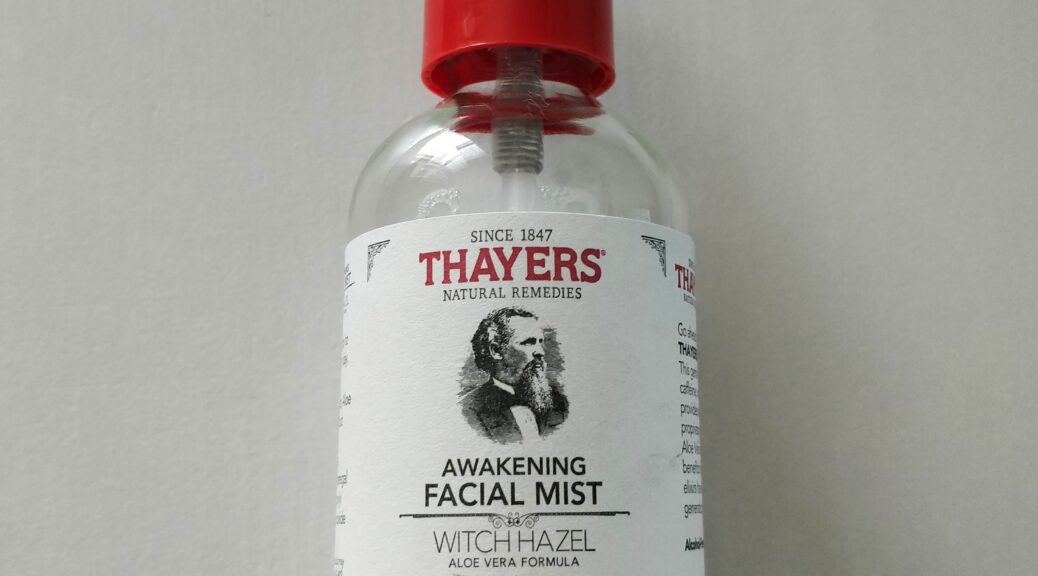 BEAUTY REVIEW: Thayer's Awakening Facial Mist
BEAUTY REVIEW: Thayer's Awakening Facial Mist
You know those face wash commercials where the actor dramatically splashes their face with cold water from the sink, shooting water literally everywhere?
Well, facial mists deliver that same satisfying, cooling feeling without forcing you to mop up your entire bathroom. So… you could say I'm a bit obsessed with trying out new mists.
When I saw that Thayer's had expanded beyond their scented witch hazels and into the facial mist world, I knew I had to give it a try!
What are Thayer's Facial Mists?
Thayer's has three different products in what the company calls their 'premium' facial mist line: the Awakening Facial Mist, the Antioxidant Facial Mist, and the Calming Facial Mist. (You can check them all out HERE.)
I, personally, tried the Awakening Facial Mist which has a coconut rose scent and contains caffeine, Vitamin C, ginseng, and Hyaluronic acid.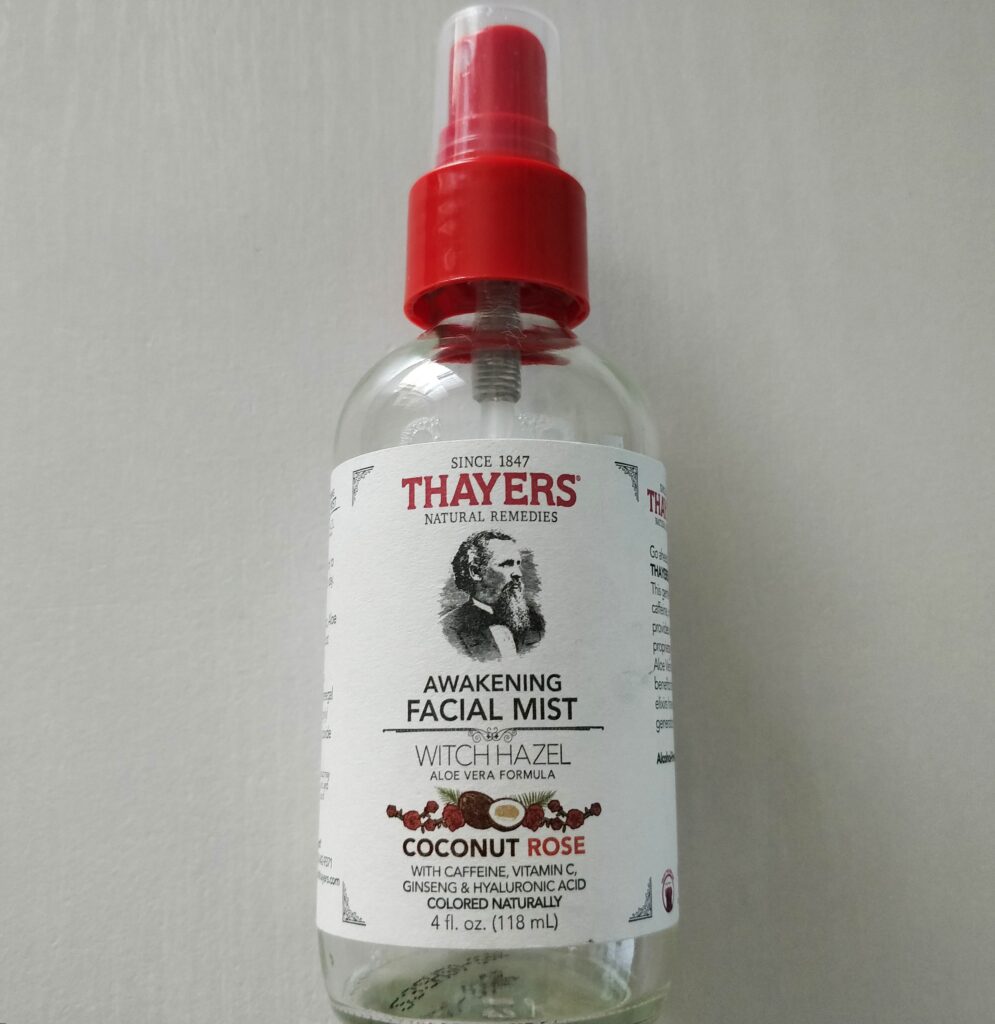 Thayer's describes the product as the following:
"Rise and shine with Thayers Coconut Rose Awakening Facial Mist. This water-based face mist helps brighten dull skin with every spray. Formulated with nutrient rich botanicals including hyaluronic acid, vitamin c, ginseng, caffeine, aloe vera, and our signature Witch Hazel. This antioxidant mist gives your skin a boost that will reduce inflammation and help improve your skin's complexion, too. Wondering how to use the Awakening Facial Mist? Simply spritz during the day for an instant pick-me-up."
If you're looking for 'clean' beauty products, the company says the mist is paraben-free, phthalate-free, gluten-free, alcohol-free, and that the spray is colored naturally.

My thoughts on Thayer's Awakening Facial Mist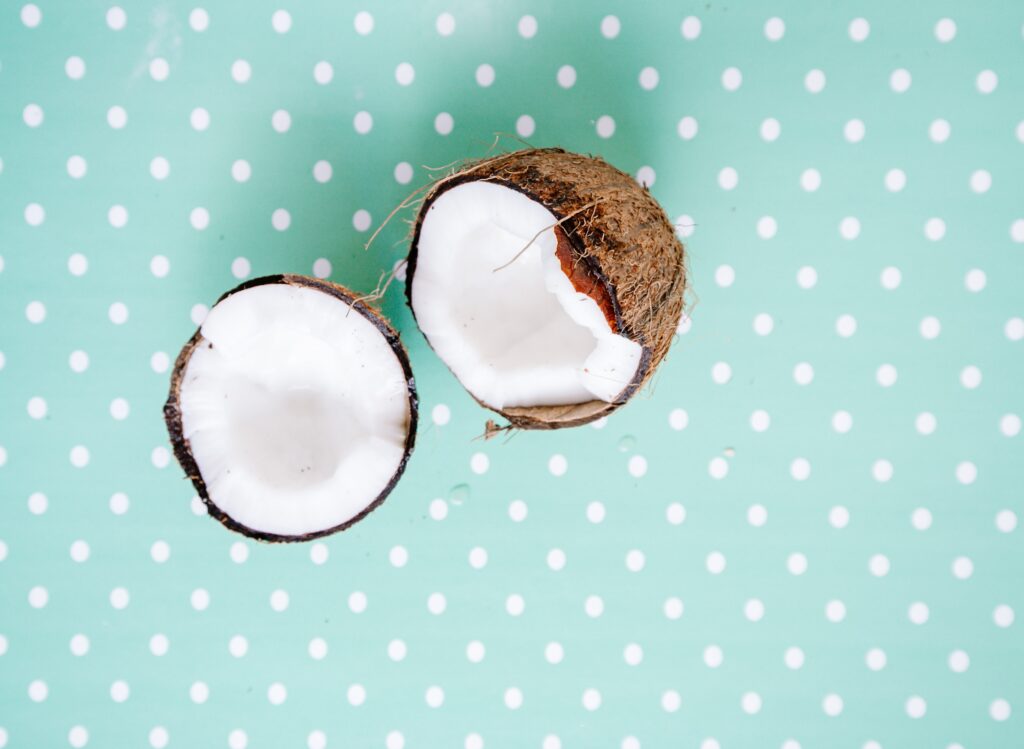 I love to use the Thayer's Awakening Facial Mist directly after my morning shower and before applying any make-up or oils (like my favorite- Trader Joe's Marula Oil!) to really keep with the whole 'waking up' theme.
I find misting my face to be super refreshing, so I'll admit I do look forward to my daily spritz.
While the bottle says you can spray throughout the day for a 'pick-me-up', I found using this product more than once a day left my skin feeling a little… hot? It's a weird sensation that I'm honestly not sure how to convey. So, you may want to stick to using only once a day.
In terms of the coconut rose scent, I found it to be super mild and was a little disappointed. But, coconut and rose both tend to be mild scents naturally, so maybe I shouldn't have been so surprised?
Final thoughts on Thayer's Awakening Facial Mist
At $12.99 a bottle at Target, Thayer's Awakening Facial Mist does fall on the pricier side of what I'm looking to spend on a face mist, but the inclusion of Hyaluronic acid makes it worth it for me.
Would I buy it again? Probably… but it's not a necessity in my beauty routine.
I find this facial mist to be something that I enjoy using, but not something I would go out of my way to refill when I run out. I would be open to trying one of the other premium mists– maybe the antioxidant one?
Liked this beauty review? Check out my thoughts using Aldi's Lacura Face Care products HERE.