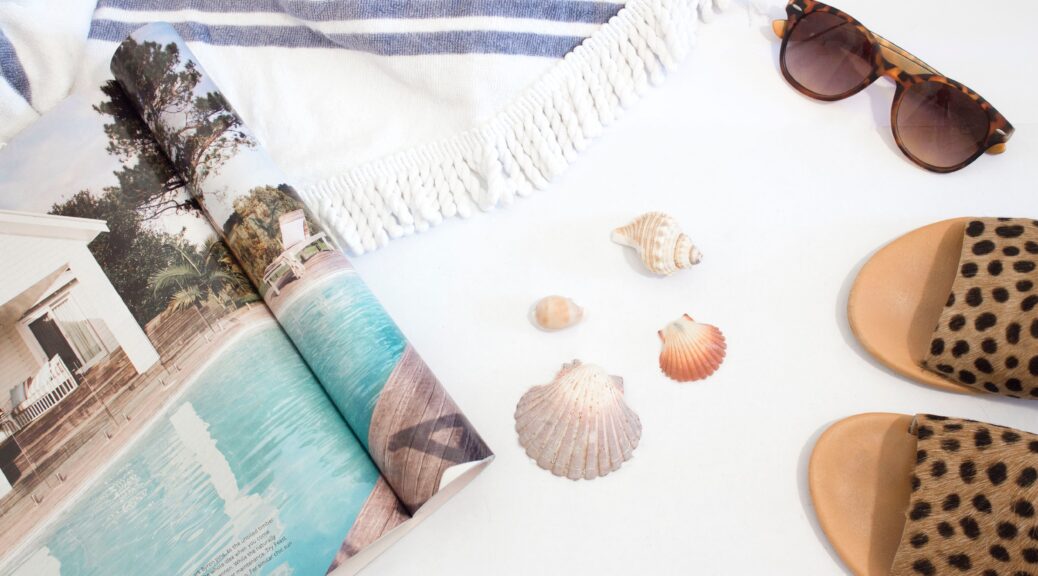 What I read: July 2020
What I read: July 2020
I thought June was an incredible month of reading for me, but in July I topped my personal record and read 10 books! (Please, don't expect this from me in the future). I definitely filled my quota for fun beach reads and can cross that off my 2020 Summer Bucket List, with not only two books that had the word 'summer' in the title, but also two YA books about becoming a princess #noshame. But I had some more serious reads as well, so overall, a good mix.
Without further ado..
I absolutely loved this book! I was swept away by the relationship between Vix and Caitlin, who are friends that spend every summer at Martha's Vineyard. But the two really couldn't be more different. Caitlin comes from a rich, eccentric family and is the golden girl, while Vix comes from a more poor, conservative background. While they're friends and 'summer sisters', their friendship is very complex, especially as they grow older throughout the course of the book.
I will say that the ending of this book was left open to interpretation. I know that can sometimes be annoying, but, in this case, I thought it fit perfectly.
Rating: 8/10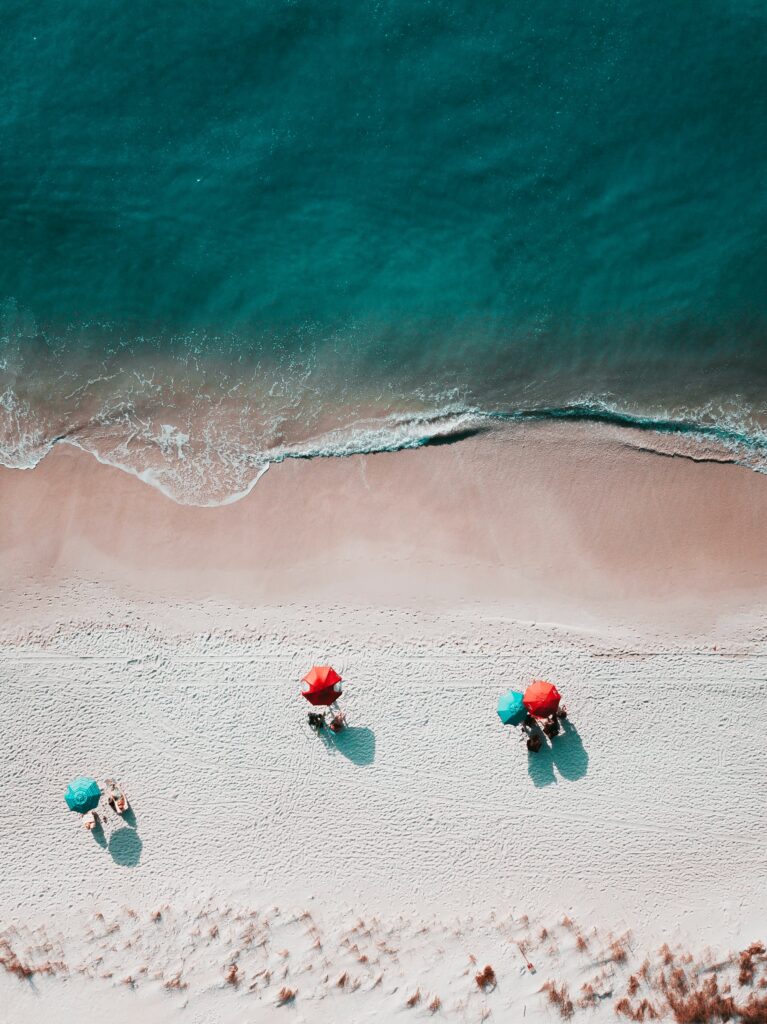 I found this one to be a tough read. It's not your usual self-help full of encouraging thoughts and affirmations. Instead, it was all about challenging yourself to keep your ego in check.
If you think you don't have an ego problem, think again. This book dives into all the little (and big) ways that ego can drive our life and decisions and stop us from getting what we truly want.
Rating: 8/10
This was a fascinating and comprehensive dive into Ayurveda, which means 'science of life.' Ayurveda is often practiced alongside Yoga, so this book covered that as well. The two sister sciences are all about dharma (living the right way) and moksha (enlightenment).
This is a great first introduction to Ayurveda and would be a great book to own to reference back to. It had recipes, how to eat by season, Yoga poses, and a lot of other good information about Ayurveda.
Rating: 10/10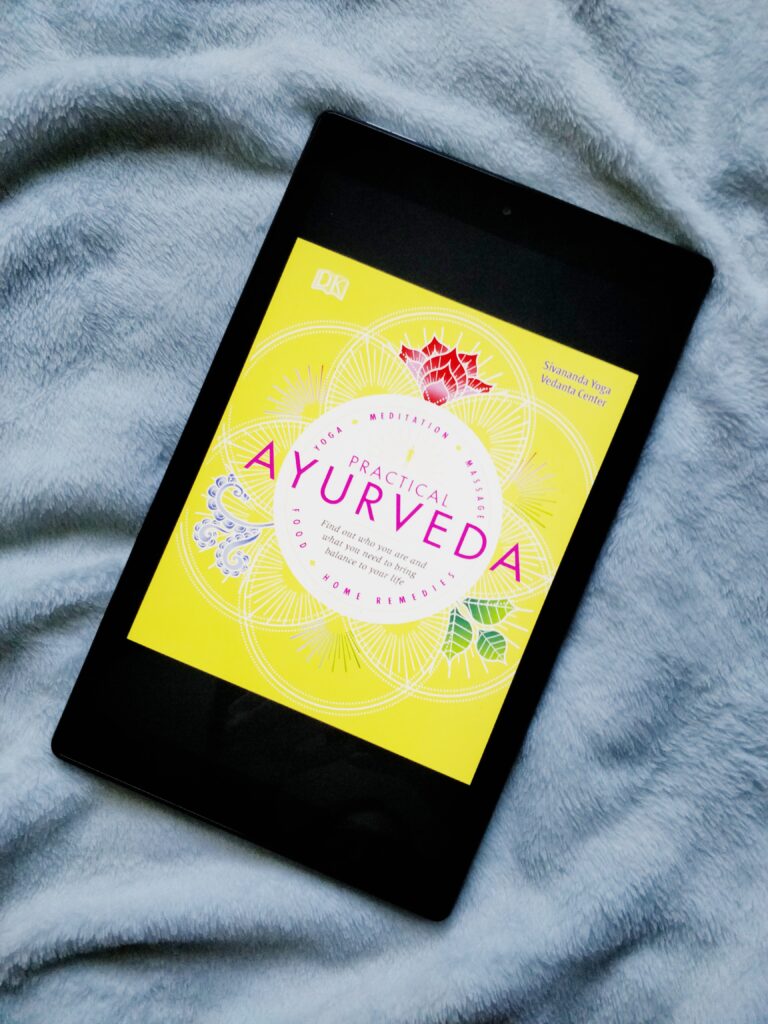 I loved the concept of this book. Cleo McDougal is a Senator who has aspirations of eventually running for President, but she has a long list of regrets about her life. As part of a plan to get attention and deal with some bad press, Cleo begins trying to tackle the list in a public way. But it's life, so nothing goes according to plan.
While I liked the concept, I'll admit that I found Cleo to be an unlikable character for most of the book. She's stubborn and doesn't want to ask for help. She pushes others away. She hides the truth. However, she does eventually begin to grow on you.
Rating: 7/10
Imagine the reality TV show 'The Bachelor' set in a dystopian universe, where the winner not only gets married but also becomes a princess. That's what this book is! It's not heavy or deep, but it is highly entertaining.
America Singer puts her name into the selection at the urging of her parents and her then-boyfriend, Aspen, thinking she'll never be picked. Of course, she's selected and everything immediately changes in her life. Once at the castle, she finds that Prince Maxon isn't who she thought he was. However, she's not sure Aspen is who he says he is either. The book follows her struggle as she feels torn between a potential new life and the life she left at home.
(If you love this one– there are sequels!)
Rating: 7/10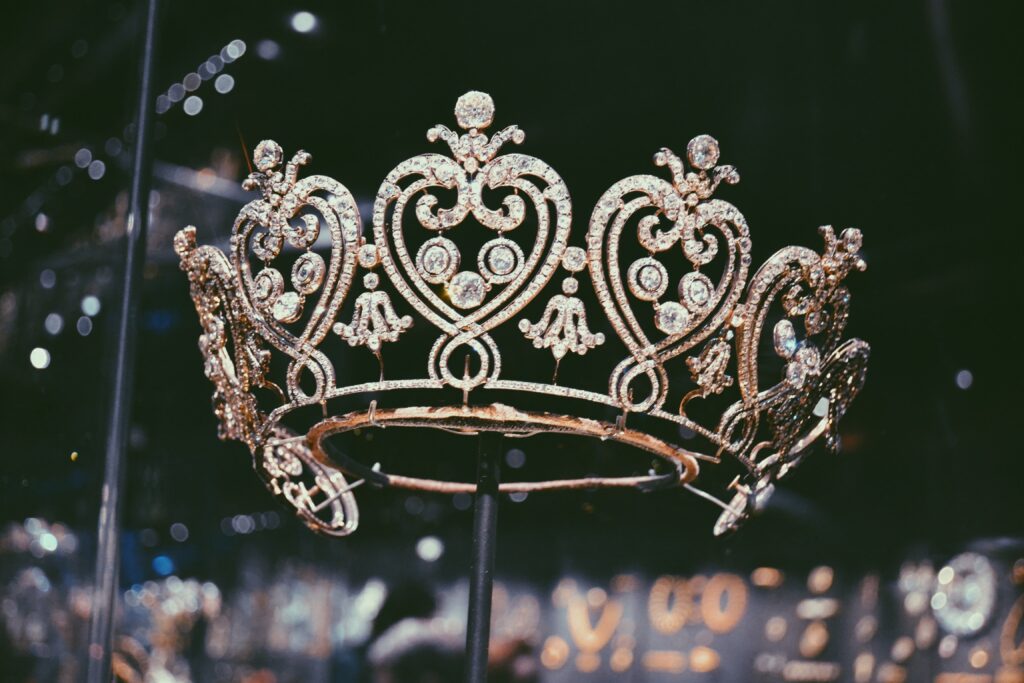 So, after getting absolutely sucked into 'The Selection', I immediately started reading the sequel! I don't want to give too much away and ruin the first book, but this one picks up with America Singer progressing in the selection process and finding herself even more torn between Aspen and Prince Maxon.
This book also weaves in some new details about the dystopian universe called Illéa and definitely gives off some 'Hunger Games' vibes. I can't wait to see where that goes in the next book. That said, I did get a little frustrated with the continued pulling at America's heart. I just want to know who to root for!
Rating: 6.5/10
"Less, but better."
That's the big idea behind this book. If you're able to focus and work on the most important thing, you can accomplish way more than trying to do a little bit of everything. You have to learn to say no to things that don't align with your true mission, but the book also stresses the important of play, of thinking, of reflection, and being able to enjoy the present moment with your loved ones. This book dives into strategies on exactly how to live this way.
Rating: 8/10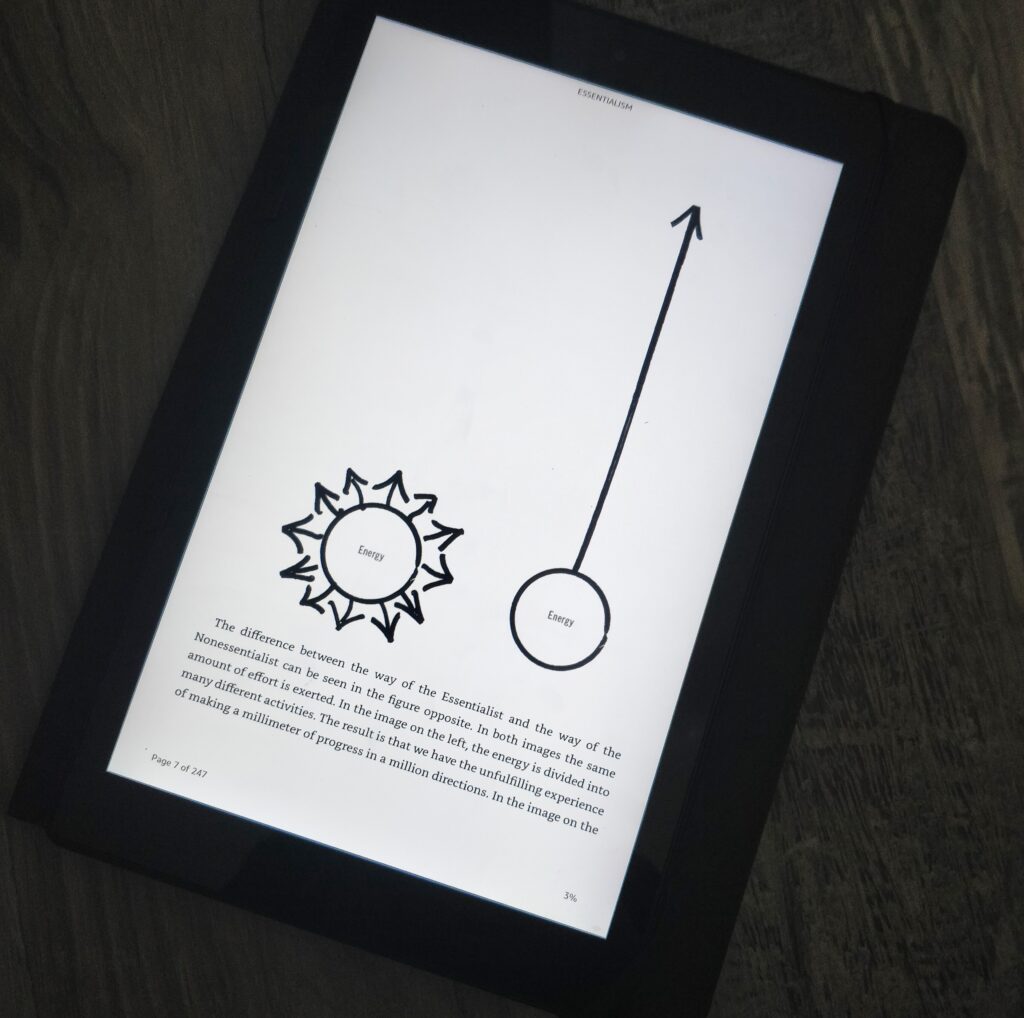 I was really excited about this book because it had so many similarities to 'Summer Sisters.' Belly, her brother, and her mom spend each summer at a beach house with her mom's friend and her two sons, Conrad and Jeremiah. But it's really more of a boy's club with Belly frequently feeling like the outcast– at least it used to be. She's older now and wants to be part of the fun. Plus, she's had a life-long crush that she's finally ready to take to the next level.
Unfortunately, this was another book where I found most of the main characters to be very unlikable. There are two sequels in this series, so it's likely the characters will continue to mature and evolve, but I'm not sure I plan to read them.
Rating: 6.5/10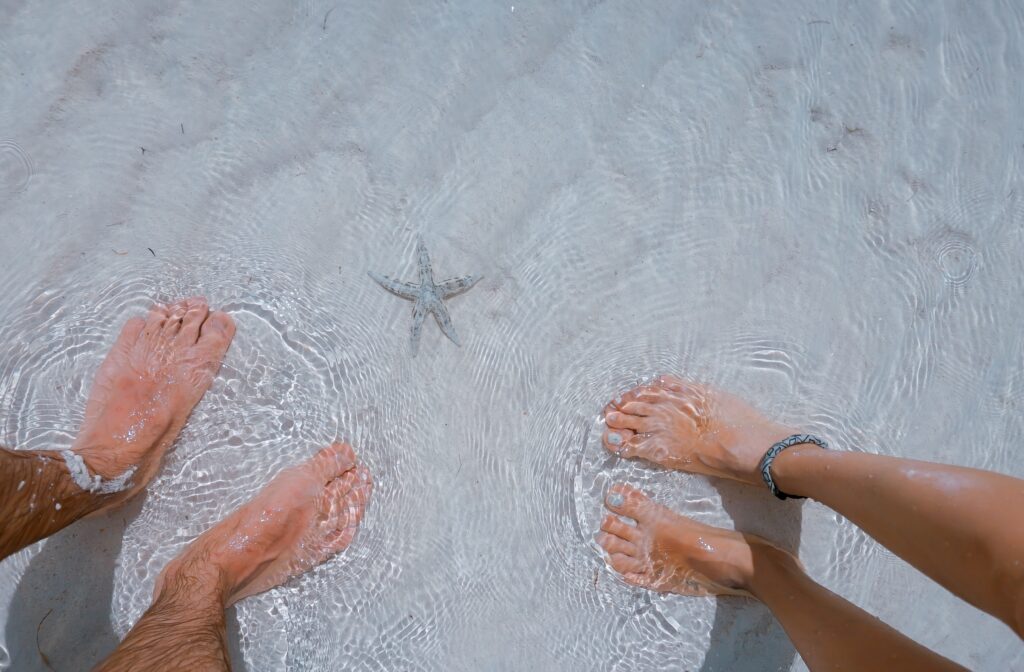 This was both a beautiful and painful book. It's a look at Patrisse's life, from childhood to ultimately helping form the Black Lives Matter movement after Trayvon Martin's death. She shares the heartbreaking stories of her first arrest at just 12-years-old to the torture her brother Monte was put through as he was also struggling with mental illness. Despite the pain, she helped create this movement meant to be all about love.
I loved the personal memoir aspect of this book, but I do wish it had dived a little more into the creation and development of BLM.
Rating: 9/10
We've all heard the stories surrounding 'Jack the Ripper', but what about the stories of the women he killed? This book takes a deep dive into the lives of five women: Polly, Annie, Elisabeth, Catherine, and Mary Jane.
Despite all the claims that 'Jack the Ripper' only targeted prostitutes, this book proves that's not really the case. A historian uncovered the true, and often tragic, stories behind these women. Some were poor, some were homeless, and some were alcoholics. Some were all of the above. None of them had an easy life.
Rating: 7/10
Final thoughts
So if you're wondering how I keep all of these books straight in my mind, my secret is definitely my book journal! I've stuck to using a book journal for all of the books I've read so far this year and plan to continue using it going forward. It's an easy way to jot down a few notes and my favorite parts of a book, so I can reference it again later.